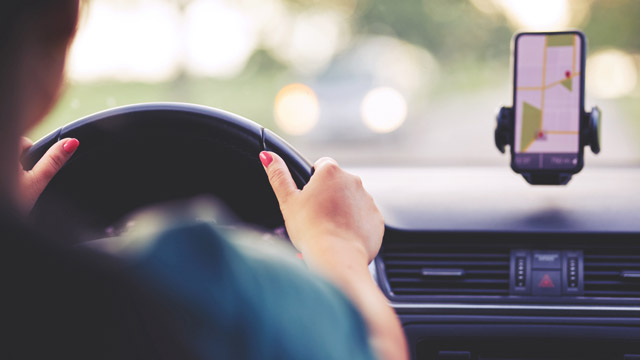 If you've been putting off that car purchase for a while now, you might want to check out these deals from BPI Family Savings Bank (BFSB).
BFSB disbursed a total of P20.4 billion on auto loans last year-a figure that it seeks to bring even higher this 2019. The bank launched its All Out Promo in celebration of its anniversary in July, as well as in pursuit of handing out more loans by the turn of this year.
"We have been helping our customers realize their life goals for decades now and we are grateful for their trust and support. This year, we celebrated our anniversary with a special offering that will enable more Filipinos to reach their dreams sooner rather than later," said BFSB president Ma. Cristina Go.
The said promo began last month and will run until this October 2019. During this period, approved auto-loan applications will come with exclusive cash discounts and freebies. For starters, clients can save up to P50,000 on chattel mortgage and first-year comprehensive insurance fees.
BFSB has also entered new partnerships with car dealers, from which clients can enjoy exclusive deals. Those who opt to purchase Isuzu's MU-X 3.0LS-A AT or D-max RZ4E LS MT or MT from participating dealers in Metro Manila and other parts of Luzon can enjoy up to P210,000 in exclusive cash discounts.
Bonuses don't end there-the said purchases will come with a free brand-new KTM 200 Duke worth P147,000. There will also be P200,000 worth of freebies such as car insurance, LTO registration, window tint, and floor mats that will be thrown into the deal.
ADVERTISEMENT - CONTINUE READING BELOW
Exclusive discounts of up to P130,000 on Honda vehicles are also up for grabs, apart from the three-year LTO registration, three-year warranty, and other freebies that already come with the package. On the other hand, buyers of Mazda's CX-5, CX-9, and MX-5 will get free Preventive Maintenance Schedule services for up to five years.
In addition to these sweet auto-loan deals, the All Out Promo includes some pretty good bargains for housing loans, which offer "up to P60,000 waived fees and low interest rates" for loans that are 4.75 percent fixed for one year, and 6 percent fiexed for five years. Waived fees up to P60,000 are also applicable for property equity loans that go for 5.75 percent fixed for one year and 7 percent fixed for five years. 
"We believe that every Filipino deserves a comfortable life and the best for every centavo that they have worked for, which is why we give as much as we can to clients," said BFSB Retail Loans head Dennis Fronda.
If you're interested in any of these, we suggest you check out the BPI website or visit a bank near you to get more details.
Load More Stories