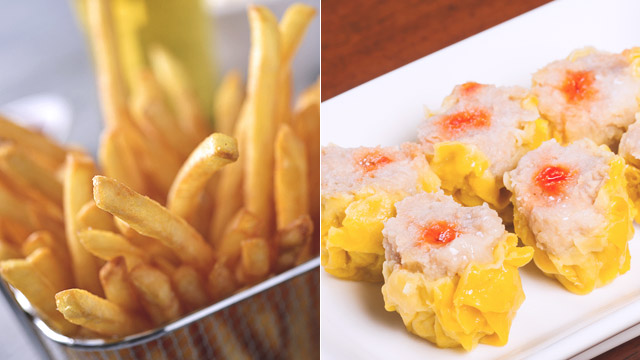 For aspiring entrepreneurs who don't have much experience in building a business from scratch, reviewing the best food franchises to own can be an interesting jump off point. Aside from not having to create something from the ground up, applying for a franchise with friends or family as partners can also help you manage your costs better, and companies often give very detailed instructions and requirements for setting them up.
Franchises also have a reputation of being slightly easier to dive into since you're already working with an established name and you'll have the training and the marketing support you'll need to keep the business running. Small franchises, such as food kiosks and carts, are much more tempting to get into, especially since applying for many of them would often cost less than a million pesos, and given the right location, can be pretty lucrative.
The best food franchises to own are those that have continuous growth and staying power in the industry, those that give ample support to their franchisees, and those that, of course, offer good and fast-moving products that can give you adequate return of investment within an acceptable amount of time.
How to franchise a food business
Here's what you'll need to get started:
Money beyond your initial capital
As with any other product and service, you'll need to have more than enough money to pay not just for the franchise fee, but also for taxes, production, and much more—including unforeseen expenses. Note that some franchises charge royalties, while some require you to buy products to sell directly from them, and you'll need to prepare for that, too.
ADVERTISEMENT - CONTINUE READING BELOW
It's important to always have more than enough capital to tide you over the first few months of your business to give time for uptake. Remember that you most probably won't have a swarm of people lining up to buy your products all the time—it'll take a while before you break even.
Location, and if need be, money for rent
Franchisors will ask you to disclose your location upon your application, so that inspectors from their end can visit it and ensure that there's enough foot traffic to sustain the business. Unfortunately, almost all of these places will require you to shell out for rent. Good locations for food carts and kiosks are often found near schools, government offices, public transportation stations and terminals, and malls. Make sure that your spot is visible, accessible, and well-worth your monthly dues.
Business permits
Small food franchises often leave the nitty gritty of business permits to the franchisee, so know that you'll probably have to process the paperwork yourself.
Manpower
Unless stipulated in your contract that your franchisor will supply you with manpower, you'll need to hire people to man your spot. Don't worry—franchisors often handle their training. You will, however, need to provide ample salary and the proper benefits for the people you'll hire.
Take note as well that you'll need to pay for labor even before your stall opens: you'll have to provide for suweldo during your employee's training period, while setting up, and every day in between.
What are the best food franchises to own?
Ready to take the plunge? Here are a few well-known and well-loved food cart and kiosk businesses you may want to take on:
Master Siomai
Company: MC Master Siomai Hut, Inc.
Estimated franchise fee: P280,000++ for a cart
Contact details: (+632) 709-5288; inquiry@mastersiomai.ph; www.mastersiomai.ph
Siomai carts are life savers when you're really hungry after a long commute, or even when you're too tired to cook, which is why investing in a siomai franchise is pretty much a safe option since you'll always have people who'll patrionize it. Master Siomai requires that you have your own location which they'll be inspecting for viability and foot traffic, as well as employees who can run your cart daily. You'll also need to pay the downpayment before the cart is delivered to you.
ADVERTISEMENT - CONTINUE READING BELOW
Potato Corner
Company: Potato Corner
Estimated franchise fee: P230,000++ for a school cart; P385,000++ for a standard cart; P400,000 – P600,000++ for a kiosk
Contact details: (+632) 534-5845; iwantfranchise@potatocorner.com; www.potatocorner.com
Get into everyone's favorite flavored fries. Their package is inclusive of a cart/kiosk, franchise fee, small wares and equipment, initial supplies, franchisee training, and crew training. The processing of your application takes around a month; Potato Corner will schedule a meeting and a site visit prior to the approval of your request.
ADVERTISEMENT - CONTINUE READING BELOW
Potato Corner is also available for franchising outside the Philippines. The rates, of course, will differ.
Citrus Zone
Company: Citrus Zone Group, Inc. (affiliated with U-Franchise Asia)
Estimated total capital investment: P350,000++ (may change depending on whether you're getting a cart or a kiosk)
Contact details: (+632) 782-7756; partners@citruszonerefreshment.com; www.citruszoneph.com
ADVERTISEMENT - CONTINUE READING BELOW
These leveled-up lemonade stands offer healthier beverage options—lemons are squeezed in front of you to assure freshness, plus you can request for add-ons (ginger, cayenne pepper) and opt for honey instead of the usual sugar. Package inclusions are available upon request, but they have five different kinds of puwesto you can choose from, depending on your budget.
ADVERTISEMENT - CONTINUE READING BELOW
Famous Belgian Waffles
Company: Innovation Food Resources, Inc. (affiliated with U-Franchise Asia)
Estimated total capital investment (including franchise fee): P550,000 for a cart; P650,000 for a kiosk
Contact details: (+632) 425-2591; famousbelgianwaffles@gmail.com; www.famousbelgianwaffle.com
Famous Belgian Waffles are those stalls that smell so good in malls. Aside from selling waffles with different sweet and savory fillings, they offer coffee and other beverages, too. Your investment will cover use of their trademark and their business operating system; assistance with securing a lease agreement for your proposed location; store set-up; training and orientation; store opening assistance; and on-going brand support.
ADVERTISEMENT - CONTINUE READING BELOW
Hen Lin
Company: M&H Food Corporation
Estimated total capital investment: P500,000++
Contact details: franchise@henlin.com.ph; www.henlin.com
Hen Lin serves quick meals of dim sum, siopao, and noodles, among others. The total capital investment for a kiosk varies for every location, as according to their website, they "treat each store independently from each other, so it is difficult to give a single figure." Their package includes products, site evaluation, strategic store planning, operation and support, training and development, technical support, and store opening and monitoring support, among others.
ADVERTISEMENT - CONTINUE READING BELOW
Minute Burger
Company: Leslie Corporation
Estimated total capital investment (including franchise fee): P700,000
Contact details: (+632) 776-7740; info@minuteburger.com; www.minuteburger.com
This brand has proven its stability and staying power throughout the years. According to their website, Minute Burger's package includes refundable bond; reservation and site processing fee; store design construction; store equipment and selling paraphernalia; use of Minute Burger name, logo and trademark; use of business system; pre-opening assistance; basic franchise and crew training; initial working capital; and franchise fees. Marketing and maintenance, however, is outside of the scope, so best contact them to get a complete rundown of costs.
ADVERTISEMENT - CONTINUE READING BELOW
*All franchising and investment rates may change without prior notice.
Sources: Philippine Franchise Association, Entrepreneur Philippines 
Load More Stories