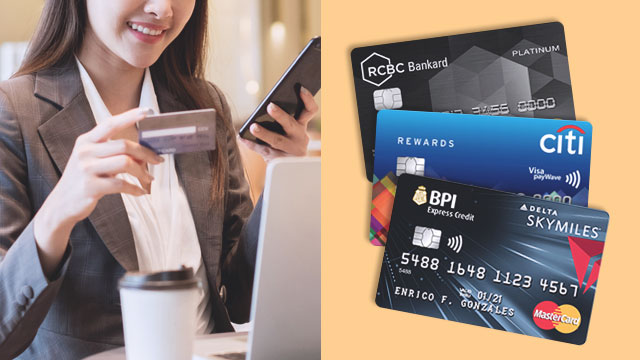 Looking to get a new credit card? Whether it's your first time to get one, or you're looking for something that complements your lifestyle more than what you currently have, it's important to pick the right credit card that will offer you discounts and rebates that you know you'll be able to utilize (because it's easy to fall into the trap of signing up with the first card company that calls you, only to later realize that you're not really getting the best deals).
ADVERTISEMENT - CONTINUE READING BELOW
What to look for in a credit card
Before you get yourself a new credit card, it's important to consider the following:
CONTINUE READING BELOW
Recommended Videos
1. Services and rewards it offers
There are cards that are great for traveling, cards that you can use when you're shopping online, and cards with other specific usages or partner merchants. Aside from this, they also offer different perks. Know first if a card is compatible with your lifestyle as well as your income, and if you can actually be able to spend enough to reach its specified monetary threshold that will allow you to enjoy the rebates or the discounts that it offers.
2. Annual fee
There are a lot of credit card companies that offer their plastic for no annual fee, and as long as the've got good service, then by all means submit an application. But if your card of choice does come with a fee that can't be waived, consider if you have the budget to pay for it annually (because some can be very expensive). If not, look for a different card.
ADVERTISEMENT - CONTINUE READING BELOW
3. Interest rates
Some cards have lower interest rates than others. That means, they have lower additional charges should you not be able to pay your swiped amount in full. Best look at the fine print to find out.
4. Late charges
Credit card companies usually charge you either a fixed amount or percentage of your bill (whichever is higher) when you pay your dues late. You don't need to worry about this if you're pretty punctual with them, but just in case you miss the deadline due to unforseeen circumstances, get a card that has low late charges.
Best credit cards, according to real users
We asked several Pinays what their go-to credit cards are, and they shared which perks they fell in love with. Hopefully, these will help you make a more informed decision before applying for your own.
HSBC Gold Visa Cash Back
"Five percent rebate on any dining spend max of P600 rebate per month (that's 12K of eating out). I mean, you can hardly even earn five percent with most bank products! Plus you don't need to wait until an insane threshold to enjoy the reward since the rebate comes with every bill." - Tanya, 36
ADVERTISEMENT - CONTINUE READING BELOW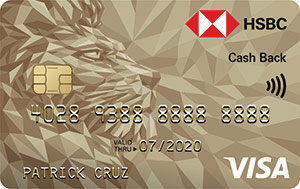 Robinsons DOS Platinum
"This low-key card automatically splices any purchase I use it for into two zero-interest installments. It's super awesome especially for those slightly pricier expenses that are too alanganin for longer zero-interest payment schemes. Just don't use the card for products that already have their own installment plans, because this card will override those." - Stephanie, 35
ADVERTISEMENT - CONTINUE READING BELOW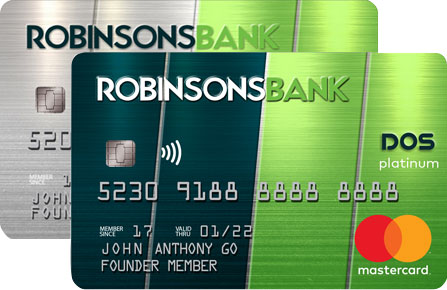 Unionbank Platinum and Getgo Platinum
"My favorite credit card is the Unionbank Getgo Platinum. Every purchase is equivalent to points that I can use for a Cebu Pacific flight. I also like Unionbank's Platinum Cashback Credit Card. It's simple: every transaction here and abroad, and with any merchant, you get 1.5% cash back. Both cards are useful especially abroad and are very prompt in sending text and email notifications of every transaction while youré overseas, so you can immediately see if there's fraudulent activity or if you're just really spending a lot!"- Mickey, 29
ADVERTISEMENT - CONTINUE READING BELOW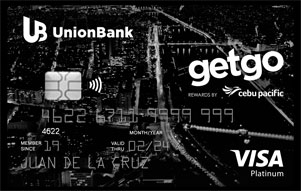 ADVERTISEMENT - CONTINUE READING BELOW
BPI Edge Mastercard
"I own only one credit card: BPI Edge MasterCard. Okay 'yong past real thrills rewards nila like free Starbucks, Jollibee, Shakey's for a minimum spend of P3,000. Latest real thrills rewards nila is a one month Netflix rebate." - Bee H., 35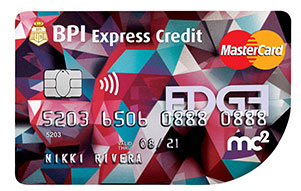 BPI Amore
"Currently using BPI Amore. I like the privilege in cinema lines, the discounts and the shopping rebates." - Pam, 36
ADVERTISEMENT - CONTINUE READING BELOW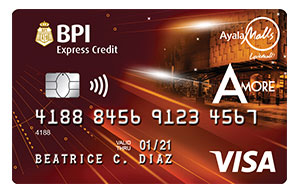 BPI Delta Skymiles, Citi PremierMiles
"Happy with Citi and BPI naman. I like the e-credit ng BPI which is a separate credit card number you can use for online purchases para hindi out there 'yong number mo. Citi naman, okay customer service and perks. Mahal lang." - Anne, 38
ADVERTISEMENT - CONTINUE READING BELOW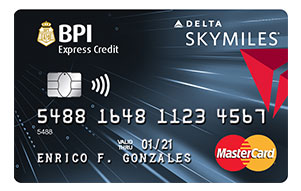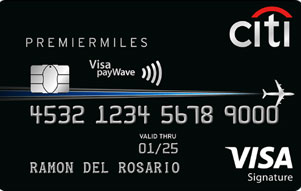 ADVERTISEMENT - CONTINUE READING BELOW
Citi Platinum
"Very good app, fast customer service, and sometimes surprise discounts in airport purchases. We also have airport lounge access. My boyfriend also utilizes the call for cash which sometimes has lower interest rates than their Paylite program." - Janina, 36
Citi Rewards
"Well, I only have one credit card, Citi Rewards Card. I started out with the basic silver card, but when I renewed my card, I was upgraded to Rewards. What I like about it is I get points to either get discounts or a rebate. And they always send text messages whenever I use my card, and if I have less than P5,000 credit." - Nickie, 36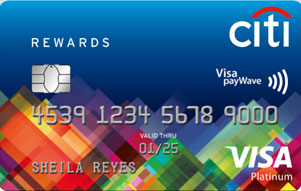 ADVERTISEMENT - CONTINUE READING BELOW
RCBC Black Card Platinum
"I now use RCBC Black Card Platinum. I like it kasi they have unli 0 percent interest three-month installment. So you can have any transaction split into three payments with no monthly interest (there's a small one-time transaction fee instead). 
"It has fueled a lot of my international travels. They also offer travel insurance (if you book your tix/hotel through them) and airport lounge access for you and one other person. The premium card holders have a separate customer service hotline, and they always answer much faster." - Fran, 30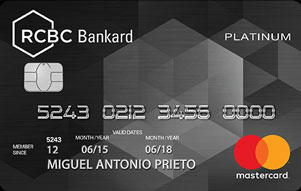 ADVERTISEMENT - CONTINUE READING BELOW
Security Bank Complete Cashback Mastercard
"My most used is the Security Bank Complete Cashback Mastercard, which I also use when I travel. It offers cashback on everyday purchases in different tiers, so it's groceries (5%), gas (4%), utilities (3%), dining (2%), and shopping (1%)—sometimes higher when they have partners and promos." - Mon, 39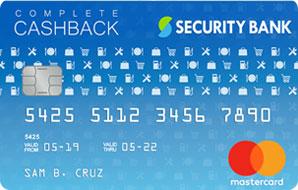 ADVERTISEMENT - CONTINUE READING BELOW
American Express Credit Card (BDO)
"What I use when I travel. It gives rebates and I never really get billed for annual fee because it's waived if you spent P180,000 the year before." - Chris, 32
Load More Stories