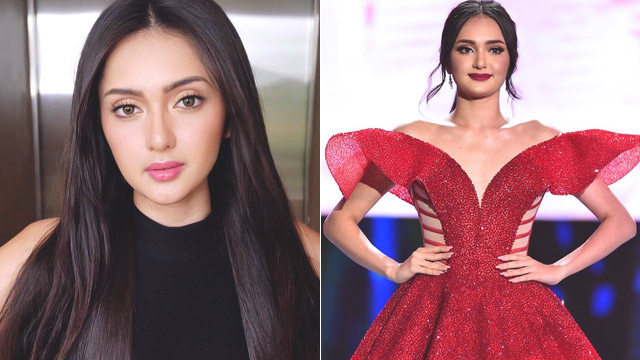 A few months after Ahtisa Manalo passed on her Binibining Pilipinas International title to a new queen, she's now busy building her own business empire.
PEP.ph had a quick chat with the 21-year-old beauty queen on August 6, Tuesday, at the launch of Cream Silk Hydra Fresh in Conrad Hotel, Pasay City.
ADVERTISEMENT - CONTINUE READING BELOW
Ahtisa said, "I'm busy with my business. I have two cafes and I have a new company, so that's [how] I'm spending my time on now." The Quezon-born model has always been interested in anything related to business. "Ever since I was in school, I was in high school, I managed early the stocks of my cousins. I think I was really meant for business ever since I was [at] a young age. So ngayon, I'm trying to find things to do, things to spend my time, maybe build an empire."
Hence, she took up Accountancy in college at the Manuel S Enverga University Foundation. "We have a few courses in business, marketing, and law. I think accounting encompasses business already."
But more than anything, it was her desire to be financially independent that inspired Ahtisa to start her own business at such a young age. She told PEP.ph, "I think I just really wanted to earn my own money. Parang I don't want to depend on my mom and the best thing to do is to help my mom and anyone in my family. The best way I can do that is to have a business."
By the time she turned 20, Ahtisa had already opened two food businesses in Australia called Cafe Noun and Call Me Harris. "I have two cafes in Australia. The first one is in a library, so the concept is noun, books, and all that stuff. The other one is in a park." She added, "I started it last year, actually, even before I joined Miss International. Even before I competed in Japan, it was up and running already."
ADVERTISEMENT - CONTINUE READING BELOW
Currently, in Manila, Ahtisa has started establishing a food company. "I'll inform you when I'm opening. I'm opening three stores in November," she said. Is she going to focus on food business? Ahtisa answered, "I wanna explore a lot of options. I think that's just the first one that came my way."
ADVERTISEMENT - CONTINUE READING BELOW
Putting up her cafes was made possible by saving and knowing how to spend money. She told PEP.ph, "I have savings and I want to put it somewhere else. I don't want to spend it on anything else. I don't want to spend it on bags, shoes, or anything. I want to spend it to something that will give me returns and exchange.
"I have a couple of staple items, but some are gifts, some I bought for myself. That's it. But I'm not so materialistic. I'm more [on] from the feelings I get from buying it."
Ahtisa also saved the allowances she got from her parents when she was in school, and later, her earnings from joining pageants. "I was a scholar in college, so basically, I get money from my school. I don't pay my school anymore, so that's where my savings started. Even my allowances for school that my mom gives me, I keep it talaga.
ADVERTISEMENT - CONTINUE READING BELOW
"Also, when I joined pageants before, when I was young, all the money I got, some, I give to my family, but most of it, I keep for myself, for my savings." When asked for a money-saving tip that worked for her, Ahtisa said, "Whenever you get money, save 20 percent of it no matter what.
"Don't spend before saving, save before spending."
Load More Stories