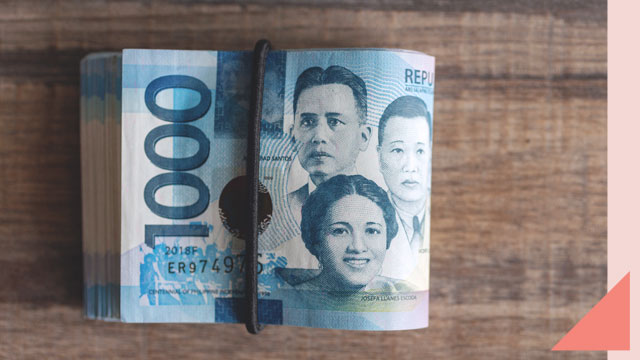 If you've finally decided to get started with your journey to becoming a donya, investing your hard-earned cash in the right place is a viable first step. Admittedly, the word "investment" can be a bit intimidating—after all, in means that you're willing to risk letting go of a certain amount in the hopes that what you get back is more than what you put in.
ADVERTISEMENT - CONTINUE READING BELOW
But as with everything else, you can always opt to start small, and one of the easiest ways to get into investments is through time deposit. 
CONTINUE READING BELOW
Recommended Videos
Certified public accountant Pamela Lloren previously noted that time deposit is a good option for first-time investors. "A time deposit is similar to a savings account—you open an account, you deposit an amount and you earn interest."
And if it sounds simple, that's because it actually is. Compared to a regular savings account (which earns much less), a time deposit doesn't allow you to touch your money for a specific amount of time, which usually runs from three months to a year. This allows your investment to grow. You can even inform your bank whether you'd like to withdraw your earnings, or roll them over into another term to continue the investment. Rolling it over means you're putting in a bigger amount, and you keep on going, you rates can increase, allowing you to earn even more.
ADVERTISEMENT - CONTINUE READING BELOW
The perk of time deposit is that it has one of the most economical minimum initial placements, as some banks go for as low as P1,000. But if you really want to feel your earnings, we suggest to put in at least P10,000. You may not initially think that it's a lot, but it's definitely more than what your regular savings account earns in a year. 
Here are five banks where you can put in and grow your P10,000:
Want a more in-depth look at the differences between time deposit and a regular savings account? Check out this article.
Load More Stories