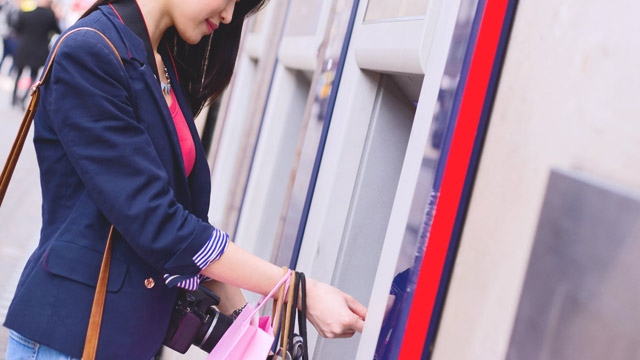 While it can be very tempting to spend the bonuses you've accumulated within the year in one go (that is, if you haven't done so yet), it's also a good idea to look at investment options to help your money grow. Imagine: if you earn P35,000, and you get a tax-exempt mid-year bonus, 13th month pay, and Christmas bonus of the same amount, you get P105,000. That's more than enough to get your financial portfolio started.
ADVERTISEMENT - CONTINUE READING BELOW
One smart option would be to look at a life insurance with an investment facet, such as the recently-launched AXA Asset Master. This is a one-time payment plan that not only gives you and your family peace of mind, but also offers you the choice of investing your money locally or globally.
The Asset Master has three tiers or packages, but the lowest requires a buy in of P100,000 or $2,000. That gives you life insurance worth around P125,000 (or 125 percent of your one-time payment), the option to add accident and critical illness coverages, and the opportunity to put your money in international funds.
It also automatically adjusts based on certain market conditions to protect and cushion your investment from sudden drops, so if you've been following the news on international trade wars and are a bit wary about it, AXA gives the assurance that your money will be as safe as they can make it to be.
CONTINUE READING BELOW
Recommended Videos
Of course, you still have the option to help the Philippine economy by keeping your money here. There are local equities, multi-asset funds, and fixed income funds to choose from, depending on how diverse you want to be.
This financial product is just one of the many investment vehicles you can consider, but wherever you're planning to put your money, you'll need to take note of several things:
Your long-term goals
Ask yourself, why are you investing? The answers are often simple and basic life needs: to be able to save up for a piece of land, your child's education, or your retirement. It can even be as honest as "gusto ko lang yumanan" because really, being financial comfortable isn't a bad thing. Once you know what you want, find the right investment tools that can help you efficiently achieve them.
The money you're planning to invest
Your investment should be an amount you can afford to forget about for the time being. Long-term plans take years to mature—you can't take your money out after only a few months. Doing so can accrue financial penalties, which is counter-intuitive when it comes to growing your wealth.
ADVERTISEMENT - CONTINUE READING BELOW
Your risk appetite
How much and how fast do you want to earn? Talk to your financial advisor about it. Knowing your risk appetite also means knowing what you want and how much you're willing to lose to get it. Sounds dramatic? Think about it this way—jumping into a high-risk investment blindly can actually increase the chance of you losing everything you put in, so yes, it can be that dramatic.
Your emergency fund
While earning from an investment can be addicting, you need to hit the breaks when it comes to your emergency fund. It's not something that you should touch even if you think it's just asleep in a savings account or even in a drawer somewhere in your house. It's something you'd want to always have easy access to, so best not use it as 'pandagdag' to your investment plan.
Diversifying
Diversifying—or putting your eggs in different baskets—is one way to lessen investment risks. It's pretty common-sense: the more places you invest in, the more backup you have in case something doesn't go well with one plan.
ADVERTISEMENT - CONTINUE READING BELOW
Considering a rollover
One definition of a financial rollover is re-investing your earnings in the same or a similar security or fund. For example, you earned P25,000 from your P100,000 retail bond investment after three years. You can ask your bank or fund manager to re-invest it, so you're basically putting in a total of P125,000 and earning more after it matures again. Of course, you'll need to take time to really think about this: if you think you can't wait for a few more years, you can withdraw your investment plus earnings and put a part of it somewhere else.
Load More Stories