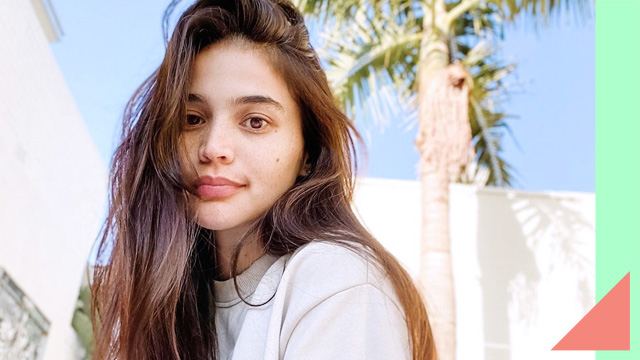 What was your starting salary in your first job? While it's probably not much compared to what you're currently getting, it's a good reminder of your beginnings and of how far you've gone.
ADVERTISEMENT - CONTINUE READING BELOW
Top celebrity Anne Curtis also began with a small suweldo. During Manulife's online event "Ready, Set, #Goals,"she shared how much she got when she first entered showbiz.
"I started in the industry when I was only 12, years old. So, I was fairly young. Ang talent fee ko, P1,200."
As she was a minor then, it was her parents who managed her finances for her. "It was only when they turned it over to me at the age of 18 that I really got to be hands on with my own money and savings," she says. "But before they turned it over to me, they did teach me about the way of life and how to save. My mom and of course my dad would teach me about the importance of budgeting, so that when they turned over my savings, I was prepared.
"They would, of course, give me pocket money here and there… When I would be given that kaunting allowance, we would really learn how to budget, like, what you would spend on? At that time, would it be a gimik, or a nice meal?"
Anne's parents, together with her then-road manager, were the ones who taught her how to be smart with her earnings.
"I didn't have a financial advisor at the time. But what I was taught by my guardian—and the person who was my road manager at the time—she taught me to have a quota for yourself when you're saving, so, I would have a quota for the year of how much I would have to save."
Anne notes while having a financial goal is important, it shouldn't feel like an imposition. "Siyempre dapat when you have a quota, hindi mo tinitipid 'yong sarili mo... You set a reasonable, and of course, an attainable quota for yourself and once you reach that, then that extra money that you have, that's when you can spoil yourself a little bit more."
Another financial strategy that she continues to employ is compartmentalization. "Just like Jasmine, I've also learned how to compartmentalize my savings so I…have one [compartment] for tithes and offerings and donation to charity. I also have one for tax—so that whenever I get an amount, nakahiwalay na 'yong babayaran ko sa tax. Quota money which is for savings, and then one for every day gastos."
ADVERTISEMENT - CONTINUE READING BELOW
How do you save your money? Do you have the same strategies as Anne? Share them with us in the comments section. Or if you're looking for other money tips, check these other articles out:
We also have an ongoing discussion on our Girltalk forums about earning and saving from passive income, so hop on in and get to learn from the real-life experiences of our Girltalkers: How to Earn a Passive Income | Female Network.
Load More Stories