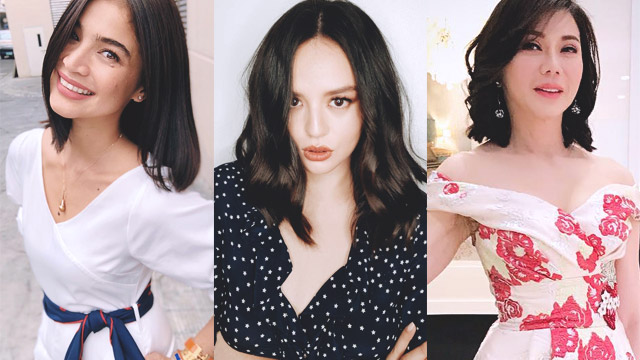 It's one thing to be a celebrity, and another to be an entrepreneur. While fame can definitely help with starting a business, it takes skill to get it off the ground and to sustain success. In the recent "Go Negosyo 10th Filipina Entrepreneurship Summit," Anne Curtis of BLK Cosmetics, Georgina Wilson of Sunnies Studios, and Dra. Vicky Belo of the Belo Medical Group shared tips that will inspire you to work towards being your own boss. 
ADVERTISEMENT - CONTINUE READING BELOW
1. Turn your weaknesses into strengths.
Dra. Vicky's story was all about proving those who doubted her worth wrong. She shared that the idea of Belo Med started when she was only five years old. Being adopted, she was bullied a lot in school. "'Bakit ka pinamigay?'… Tapos sasabihin ng isa, 'kasi pangit siya.'" At a very young age, she resolved to overcome that kind of negativity and promised to help others build their self-confidence by making them feel good and beautiful about themselves.
2. Find a mentor.
For Anne Curtis, she needed someone to temper her grand visions for blk Cosmetics. "Knowing my personality, [it's always] 'I want this,' 'I want my product to look like this.'" Her mentor and business partner Jacqe Gutierrez was the one who taught her to work within her means while still earning a profit. "When you're starting a company, you find someone who will discipline you, who knows the background of the industry you're starting in, para ma-control niya, para hindi ka malugi, hindi ka mabaon sa utang. Kailangan may nag-ga-guide po sa inyo. That's why it's very important that you find key people in your team and in your company who know what they're doing."
3. Don't be afraid to get your feet wet.
When Georgina Wilson started Sunnies Studios with her partners, she learned everything through experience. "When we opened our first store in MOA, I was really the one fixing the glasses, I would sweep the floor… Sometimes talaga when you're an entrepreneur, you find yourself doing things like, 'Ako ba talaga 'to?'" The upside is that whenever she's asked by an employee about how to go about doing something, she knows how to explain it since she herself has done it. "I think...experience really is the best teacher. It's interesting because I have a business degree, but parang the five years of business has taught me things that I would have never learned in school."
Load More Stories