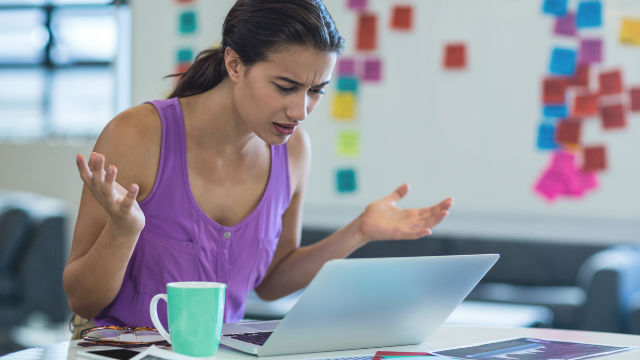 How many times have you seen angry Facebook live videos and IG stories in the past few days? You've probably unthinkingly scrolled and swiped through a lot: rants from celebs, parinig from friends, and rude—sometimes even violent—comments from trolls.
Unfortunately, seeing anger online is so common, you probably don't even notice it anymore until you get triggered and you're the one posting with a hot head. But before you hit upload, think twice. As executive editor Susanna Schrobsdorff writes on TIME, based on a study by experts from Beihang University in Beijing, "anger is more influential than other emotions like sadness and joy—it spreads faster and more broadly." This means that the more negativity one spreads, the more people it will affect. Imagine anger passing from one person to the next: in the words of Susanna, "It's as if we all have a virus and some of us are more vulnerable to it than others...  Rage begets more rage. And it spreads because we humans are wired to follow our peers."
ADVERTISEMENT - CONTINUE READING BELOW
Anger can be good--productive and progressive, even. But think of it this way, does shouting louder than everyone in the room really convince anyone of your point?
While it's true that Facebook, Twitter, Instagram, and other social media services are all platforms on which you can post anything you want, your words will always have consequences, so always take the time and find the best way to express yourself (or call someone out).
Here are more reasons why you should refrain from posting angry outburst online:
You'll probably end up not solving anything.
A mindless, online rant propelled by emotions rather than logical facts is nothing but a trigger for others to feel negative. Unlike opening the issue for discussion, a long-winded tirade in an echo chamber does not resolve anything, and really, there are healthier ways for you to process a bad day.
You may say things you'll eventually regret.
A lot of people become cruel at the height of anger, spewing vitriol that they realize they didn't mean after they've calmed down. If you have the urge to post something to release your pent up rage, think about two things: what your opinon will be if someone else posted the same thing, and the people that you can possibly hurt with your words. Don't hit the "send" button without analyzing the possible repercussions of your action.
ADVERTISEMENT - CONTINUE READING BELOW
Recommended Videos
You may lose opportunities.
Employers are known to check an applicant's online presence to get to know them beyond personal interviews. If rude public posts consistently come up, employers are more likely to look for other options. Don't risk your chance to take on a possibly rewarding job.
You may lose credibility.
If you repeatedly post angry content on public channels, chances are, people will take you less seriously each time. According to The Next Web UK editor Jamillah Knowles, "Getting good and angry may provide a sense of catharsis for some, but to continually stamp and holler on the web has the effect of 'crying-wolf,' you do it too often and your credibility comes into question and fewer people will listen to your hue and cry." That's the last thing that you want to happen when you have a personal or professional concern that you want adressed or an issue to get off your chest.
ADVERTISEMENT - CONTINUE READING BELOW
You may inflate the issue—and unknowingly turn it into a legal concern.
Remember, what you put on the internet is forever, so it's important to be aware of what you say online. It's so easy to let your mouth (or fingers) run when you're mad, and it's highly possible to cross that line between complaining about and defaming a person or an institution. Avoid the hassle and the possible lawyer fees by taking a few minutes off to calm down and think, "Is it even worth it?" Oftentimes, the answer is no.
Load More Stories