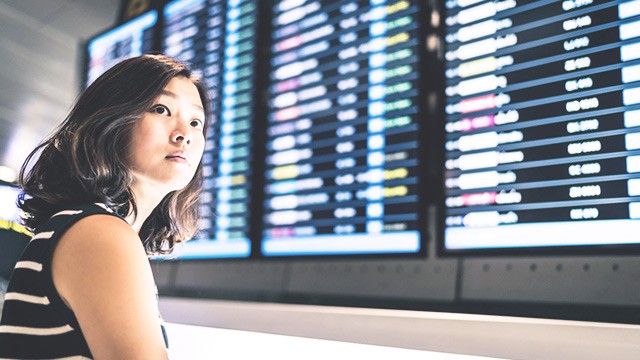 The opportunity to work abroad appeals to everyone, especially the experience-hungry millennial. Whether it's the first time you've taken the chance at living and working abroad, or the nth time in your pursuit of greener pastures, the entire process can be an emotional ordeal that requires perseverance. For one thing, the timelines can take much longer than a usual job application, what with international stakeholders and time zones taken into consideration.
ADVERTISEMENT - CONTINUE READING BELOW
First things first, keep that "Looking for Opportunities" tab on LinkedIn ticked. With the global market at our fingertips, there are numerous jobs waiting to be had by the properly-communicated online profile. That being said, keep practicing the foreign language that you learned, or if not, learn one. Try joining a foreign language group online so you can apply it on a conversational basis. This will build your confidence, and maybe even let you do the next interview in the local tongue!
You might also want to research on all possible options before focusing all your efforts and resources in one specific country. Look for countries actively hiring, or those with the best economies. 
Apply for short-term virtual jobs abroad, too. The familiarity with the industry, as well as the resourceful way of gaining previous experience, could be a plus to your future employer.
Of course, if you're waiting to quit your current work or are in the transitory phase famously known as in-between-jobs, it can be quite stressful to confront the unpleasant news that you didn't get a job. We know it's tough, but here are some things to help you bounce back.
CONTINUE READING BELOW
Recommended Videos
Put things in perspective: This was just another job application.
Sure, this job entailed the thrill of living in a different country and somehow starting over. It sounds like a dream compared to the dreary day to day of working in Manila, facing the same traffic and problems on the commute. But remember, you were still just applying for a job and it so happened the job wasn't for you. It's not that you could never move to Bangkok or Singapore or New York. The city had nothing to do with it! Give yourself some credit for entering the tough competition of applying for an expatriate job at all, and use that to fuel your next move.
Own the dream.
Admit it, it was extremely exciting to get the first acceptance e-mail indicating you made it through the first round of interviews. We bet you took a screenshot and sent it to your closest friends, maybe even posted about it for your Instagram followers. That's your way of claiming it and telling the universe that you really, really want this. That's fine! If people could only share happy, inspiring instances of their lives, but not the doubtful or insecure moments, we're doing social media wrong. Remember, you don't owe anyone an explanation as to whether or not you got the job, or anything at all for that matter. But if you feel so inclined to document the experience, by all means do so. Rally some support, create a large circle of positivity, and again, use this energy to propel you to try again.
ADVERTISEMENT - CONTINUE READING BELOW
Keep moving.
Even if you're not moving to a different country, remember to keep moving. Don't stay stuck on what you might have done wrong or better. Keep researching for opportunities, have your paperwork ready, and sharpen your mind for the next job application. While you're waiting, keep learning. Whether it's about different cultures or different disciplines, have an open mind that you can nurture with new ideas and information. There's no losing out on that end of the deal, and it will definitely help you along the process in ways you might not have even imagined.
Load More Stories