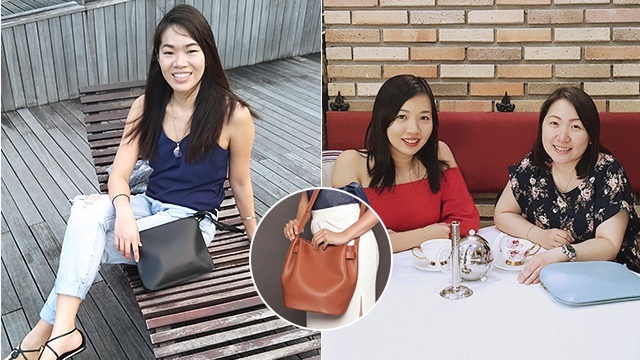 High school friends Aimee Pua, Lyndy Ong, and Therese Syling had two things in common: love for bags and frankness. What the trio didn't realize at that time was how these commonalities coupled with their knack for business will blossom into a passion project in 2011. This is the story of ALT Manila and the brains behind the budding venture.
ADVERTISEMENT - CONTINUE READING BELOW

FemaleNetwork.com: How did you guys meet?
Therese: We were all high school classmates. Our frankness was probably what brought us together, as well as our love for bags. 

Aimee: A random conversation together led us to this business venture. We would shop together as well and felt that the market was missing a bag that was more stylish and less mass-produced, sturdier yet wouldn't break the bank. We're creating something we want but can't find.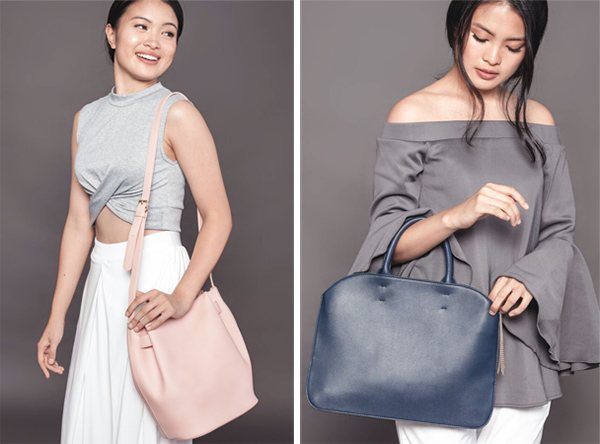 ADVERTISEMENT - CONTINUE READING BELOW
FN: What were the influences and decisions that led the birth of ALT Manila?
A: I have always believed that a bag can make or break your outfit. Having worked in Singapore, I saw how people changed bags like they changed clothes. But even with a SG salary, I realized it was impractical for people to keep buying branded bags and a lot of people realistically cannot afford that type of lifestyle. My two partners were also highly paid corporate workers yet they couldn't afford that type of lifestyle. Hence, we all strongly felt that the market was missing a bag that was more stylish and less mass-produced.

T: We've always been attracted to understated elegance. To provide people with bags that exhibit this was a major goal for us. We decided too, that we were going to sell bags that are attainable. So in the end, ALT was born from our need for classy, reasonably-priced, and sturdy bags—bags we would use ourselves.
ADVERTISEMENT - CONTINUE READING BELOW
FN: What were the roadblocks you faced?
A: When we were all working full-time jobs, we didn't have a lot of free time and we didn't know where to start so we kept on delaying the business. One day, we just decided to fly to China for a vacation plus business trip. We came back, did it without much thought and we learned along the way. We just agreed that this will be experimental and we didn't blame anyone for the issues or problems. We all considered it as part of our learning experience. We were fearless and tried a lot of things.

When I quit my job to focus on this full-time, the issues became very different. With a lot of money involved, you start having doubts and fear kicks in. Having to quit my job, not having any security and fall-back plus starting from scratch is a lot to handle. Since you are your own boss, self-motivation is critical to your business' success.

T: When we had collected enough [capital], our next problem was narrowing down our product offerings for a coherent look and identity with designs that we all more or less agreed on. Discussion and consideration are always key.

Lyndy: Budgeting. You really have to watch and monitor where your money and time goes.
ADVERTISEMENT - CONTINUE READING BELOW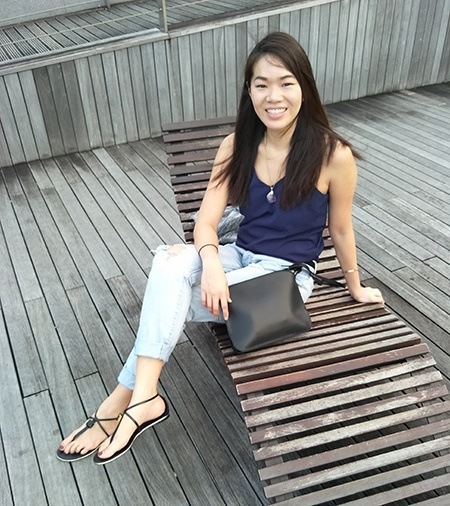 FN: What are the advantages of working with friends?
T: Working with friends is awesome because you know there's a great foundation underneath all the serious business stuff.

A: You can capitalize on each person's unique expertise, you can take advantages of personal networks and family businesses.
ADVERTISEMENT - CONTINUE READING BELOW
FN: What have you learned so far?
L: I've learned to respect each other's view points, and be open to other ideas. And the beauty of retail is, there's something for everybody.

A: Similar risk appetite is critical for business decisions and future investments. You need to be more disciplined to grow your business, you are your brand ambassador – be proud to talk about your business and brand.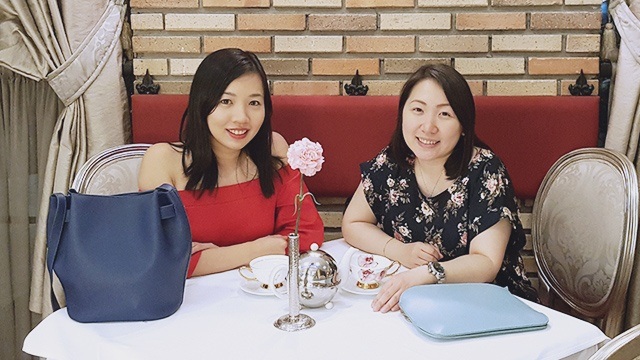 ADVERTISEMENT - CONTINUE READING BELOW

FN: What keeps you driven to succeed?
A: It has always been my dream to start my own business. I told myself that I needed to do something, to act on it while I was still able to. I felt that there was always something lacking in my life, like I was meant to do something greater and more meaningful to help people and I needed to try my shot at business or regret it for the rest of my life.
L: Being around people who are successful and supportive of you.

T: The idea of being my own boss, and at the same time doing something that I was interested in.

FN: Any advice for friends who plan to establish a business together?
A: Friends working together is one big adventure. It's so much fun but also risky at the same time. Maintaining a friendship and being business partners is challenging because money is involved. The secret to why we get along so well, and I always tell people who ask my advice this, is you should know each other's risk appetite and you need to have the same risk appetite. This aids in decision making and investment choices. Make sure you trust and complement one another. You should be really open and honest with each other.

L:  Be open, be vocal, and listen.

T: As friends, you already have a great thing going. If you guys have a great idea and want to pursue it, go for it. Just make sure that these are people who you can be frank and disagree with, but at the same time can compromise with, without trying to kill each other.
ADVERTISEMENT - CONTINUE READING BELOW
Comments
Load More Stories