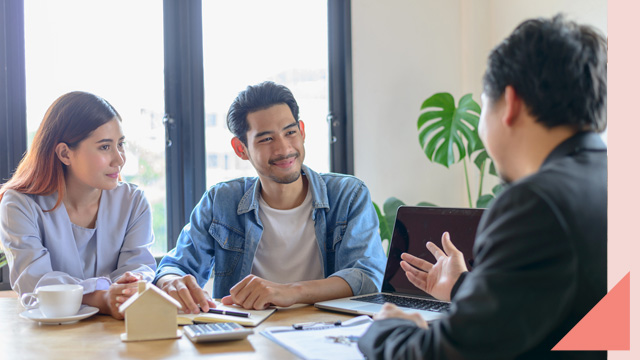 While many of us already have Pinterest boards for our dream house project, saving for a down payment is not an easy thing to do when you have bills to pay. For some, renting a house, apartment, or condo unit may be a more practical option. Unfortunately, most Pinoys would think that renting is like throwing away money.
ADVERTISEMENT - CONTINUE READING BELOW
"It's unfortunate that there happens to be this Filipino mindset that equates renting to being poor and owning to being rich when it's not necessarily the case," explains property expert Manuel Alleje, managing director of The Property Forum in an interview with ANC's On The Money.
If you're just starting, you can choose to rent and save money for a down payment of your dream property. Or, if you have enough money for a down payment, you can still rent and invest the money instead on mutual funds or stocks, which can help grow the money (though it might take some time).
Renting is also more flexible. "The advantage of a rental is that there is no commitment on the transfer. So you can cut your contract, and move on," shares Alleje. "But if you have a house and lot that you have bought, when you cancel that contract, you actually do a really bad credit rating to yourself."
Aneth Ng-Lim, a former consumer education head for a private bank, says in an article for SmartParenting.com.ph that when it comes to choosing between renting or buying a house, you should ask yourself a few important questions, including what matters most to you now and what you can afford.
"Very few can afford to buy a house and not take on debt," she writes. "Some decide to buy (and get a loan) when they come across a good deal. But while real estate can generally be a good investment as most appreciate over time, remember it is not a liquid asset. You may not be able to sell when you want to, or at a price, you will aim for."
She adds, "As a homeowner, you will pay for the mortgage plus maintenance costs, real estate taxes, insurance, and association fees. That can be quite a drain on your budget so be prepared."
ADVERTISEMENT - CONTINUE READING BELOW
To make things easier, you can think of rent money like your food budget. You purchase it regularly, it gets used up, and you think it has no lasting value, but it's an important expense for your daily function.
Celebrity and mom Sharon Cuneta, who considers herself knowledgeable about real estate and has consulted real estate and financial experts for their advice on investments over the years, says that you're not wasting money when you rent. In a recent video uploaded on her YouTube channel, she shares, "Remember: It's like paying for a service. It's like paying a roof over your head. Hindi talaga pagtatapon."
Load More Stories