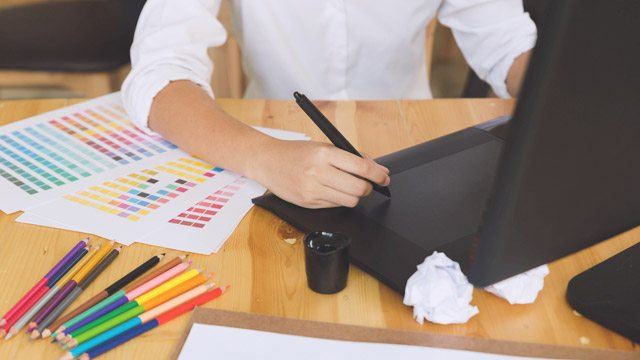 At some point you've probably contemplated just getting out of your desk job to try and follow your artistic inclinations, hoping that it will somehow put food on the table. It's your passion, after all. But while this may seem like the dream of a lifetime, being a "starving artist" is a huge possibility if you don't prepare for the shift.
ADVERTISEMENT - CONTINUE READING BELOW
Talent can only take you so far. You'll need to make plans, and you'll need to be smart about them if you want to really become an independent artist. During the recent Asia Pop Comic Convention, professional digital artist and comic book illustrator Stanely "Artgerm" Lau gave an inspiring talk about how you can break into the art scene.
CONTINUE READING BELOW
Recommended Videos
Stanley was once an artist in an ad agency until he felt that the industry was not for him. Now he illustrates for big names such as DC, Marvel, and Capcom. He also reimagined Darna, much to the delight of his Filipino fans:
In his intensive two-hour talk, he explained that being an independent artist is more than just being able to draw; it's also about being able to market yourself the right way. He gave six pointers on how to get your work out there and get paid for it.
ADVERTISEMENT - CONTINUE READING BELOW
1. "[Have a] strong passion [for] and commitment [to] art."
"In art, there's no overtime pay. It ends when it ends. Sometimes people ask me, 'What are your working hours?' It ends when it ends. There's just no stopping point in art. It's really a career." And more than a career, Stanley stressed that it's a lifestyle. "[You need to] set aside extra time to learn and grow and to be committed [to] making great work."
2. "Understand [your] market position and gain commercial viability."
Being an artist for a living means that you need to make profit. "[You] want to make great work, and at the same time, [you] want to make people pay [you] for what [you] do… You want to know how your work fits into the market—is it in demand, or is it not?"  
While doing what you want is important for you to be able to express yourself and keep the passion burning, Stanley also noted that if you want to create profit, you'll need to be aware of trends and be willing to adjust to them. "You must first draw what you love to draw. But at the same time, if you draw something that you truly love and the whole world hates it, how does that work? Do you continue to fight the battle, or do you try to expand your taste a little bit? Expand your taste a bit to find something that most people will like and at the same time you will also enjoy."
ADVERTISEMENT - CONTINUE READING BELOW
3. "[Have a] great portfolio with distinctive strength and direction."
"You need to show them what you're capable of." Portfolios are a great way to showcase your talent to possible clients. You can create a physical portfolio and supplement it with something online. There are many digital platforms you can use –you can get your own domain, register at Deviantart.com, or even just upload your works to an Instagram account—the point is to get your skills out there.
You also need to make sure that your portfolio shows both your strength and your personality. "For example, you're a character artist," said Stanley. "Make sure that the first three to five pages of your portfolio represent you as a character artist. And make sure to impress the audience... Same thing for your website: the first three images that appear on your website will be how we as the employer perceive you as an artist. Do not include anything… that doesn't represent who you are." It short, know your brand and stick to it.
ADVERTISEMENT - CONTINUE READING BELOW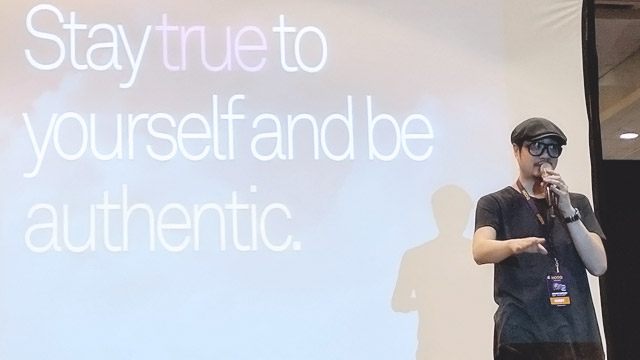 4. "[Develop a] solid art foundation with great flexibility in execution."
"[Employers] want [their] artist to be able to do different things... Take a look at our studio—sometimes we draw mecha, sometimes we draw monsters, sometimes we draw hot chicks, sometimes we draw superheroes, sometimes we draw creatures—and many times, we need a lot of people to work on one project. If you can only draw one thing—'I can only draw hot chicks, nothing else!'—then it will really be hard to work with you in a team when the need arises," explained Stanley.
ADVERTISEMENT - CONTINUE READING BELOW
"It's [good] to specialize in one thing, but at the same time [you should be able] to work on slightly different things."
5. "[Be] sensitive to trends and technology."
"Being sensitive to trends, whether it's culture or fashion or technology, can contribute to your work." You'll need to keep an eye out for what's new, or at best, predict social waves before they hit. Doing so will help you stay current and relevant.
6. "[Have a] strong online following and [be] involved in the art community."
Stanley shared that being an online influencer is not a prerequiste to being a successful artist, adding that big industry names often do not even have online presence. However, if you wish to establish yourself as an independent artist, at some point you will need the support of a good and solid audience. "It's not about chasing likes. It's about put[ting] your work out there and let[ting] people see them."
ADVERTISEMENT - CONTINUE READING BELOW
Scared of posting your stuff online because you feel like you're "not good enough?" Stanley urges you to throw that notion out the window. "You should always post your stuff now." Audiences, especially those who are dedicated to art like you are, love seeing other artists grow and excel in what they do. These people appreciate growth and transitions, and are inspired by personal changes. When you inspire people, you create a following, and with a good following, you get more well known, and clients are more likely to see your skills and be impressed enough to take you on.
Comments
Load More Stories