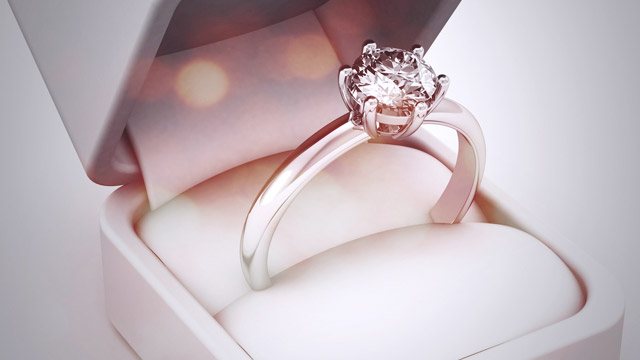 After you've invested and earned from stocks, treasury bonds, properties, and the like, you may want to consider putting your money in diamonds.
These gemstones have gone far from just being the traditional stone for engagement rings. Ever since De Beer's ad campaign turned them into a hot commodity, diamonds—especially those that are top-tier when it comes to cut, carat, color, and clarity—have continuously been held in high esteem. According to Bain & Company's Global Diamond Industry Report for 2016, these gems will continue to enjoy good demand for the next three years, albeit a "tight balance" with supply, which is "expected to decline annually by one to two percent in value terms through 2030."
ADVERTISEMENT - CONTINUE READING BELOW
This means that diamonds can possibly be a good long-term investment vehicle for those who can afford them before demand outweighs supply. 
"Most of the people—the wealthy people—are already into real estates, are already into financial markets, are already into gold, but a lot of people are looking into diversification," explained Founder and CEO of ID-Diamonds Sparkling Investments, Pierre De Boscher. "People are looking for assets…with an underlying value."
In fact, diamonds appear to be more stable than your usual investment vehicles.  "You cannot compare diamonds to the financial markets because financial markets are very volatile, and this is not the case with diamonds. When you look at the past performance of diamonds as a value, you'll see that from the last seven years, it raised 30 to 40 percent."
You can put your money into diamond-studded jewelry, or you can go with an option that standardizes diamond investments, which is what ID-Diamonds is all about. Depending on your budget, you can purchase "diamond bars" which include four to ten stones with varying carats and clarity. These are kept in ID-Knoxes ("Identity Diamonds" and "Knox" of Fort Knox), which are secure, transparent, and scratch-proof containers containing "a special integrated chip with tamper-resistant depositing of all documents" and legit certifications. These state-of-the-art containers can also be hooked to your computer to check for integrity and to get an update on how much your diamonds currently cost.
CONTINUE READING BELOW
Recommended Videos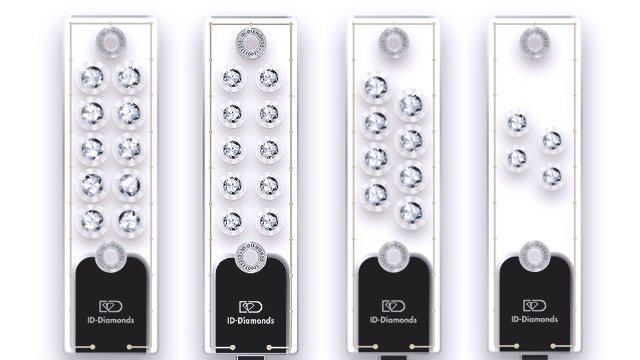 "We sell our diamonds lower than the RAP (short for 'Rapaport Price List,' which is an international benchmark for diamond prices – Ed.) prices," explained Pierre. "[We] sell our diamonds and our Knoxes at RAP minus… We give investors direct access to buy diamonds at wholesale prices in a transparent way, in a secure way, and a guaranteed way. So that's the innovative thing we're doing to this industry." explained Pierre.
ADVERTISEMENT - CONTINUE READING BELOW
ID-Diamonds has high standards for itself, sourcing diamonds from the most prestigious companies and ensuring that steps are taken so that investors only get the best-certified stones.
"We try to be as…transparent as we can be... We only buy diamonds from global diamond companies…which are customers from De Beers and Alrosa—the two biggest [diamond] miners. When you're a customer of De Beers, of Alrosa, you have to adhere to strict principles. They scrutinize you financially… so the suppliers we have are those kinds of customers."
"The next step is that each and every stone has a GIA (Gemological Institute of America) certificate… [which is] lasered into the girdle of the diamond. You can't see it with the naked eye.
"We never touch the diamonds," said Pierre. "We order the diamonds, the diamonds are sent to a third party… also IGI—International Gemological Institute—and they make the box." This IGI-linked third party then checks the authenticity of the diamonds and sets them.
ADVERTISEMENT - CONTINUE READING BELOW
The process of creating and buying diamond bars are so secure that cash and check payments by investors are not accepted. "It has to be SWIFT payments through banks… And every Knox is linked to the owner… Every Knox is identified as a number which is allocated to a buyer."
It sounds complicated, but it isn't—you basically only need to "buy" them as investments and ID-Diamonds does everything for you, to the point that they can even suggest where you can safely keep your gems. Of course, you first need to be a person of good financial standing as you'll have to put a great deal of money into diamond bars.
It's a good option if you've already managed to grow your wealth. Get the plan into the pipeline and jump into it in your 40s or 50s; diamonds could be the perfect reward for years of hard work.
ADVERTISEMENT - CONTINUE READING BELOW
Load More Stories