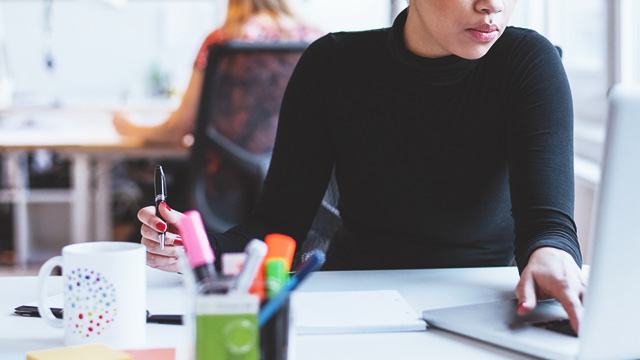 It's undeniable that there's just something really nice about colorful and creative office supplies, like pastel colored staplers, shiny gold paper clips, and artsy tape dispensers, and it's not just an inexplicably feel-good effect. A University of Texas study featured on Entrepreneur reveals that the colors of your office nook actually affect your productivity: If you work in a blank white, gray, or beige space, you're more likely to feel sad and depressed. So if you want to feel energized, focused, and raring to go, you may want to decorate your cube in different splashes of color.
ADVERTISEMENT - CONTINUE READING BELOW
CONTINUE READING BELOW
Recommended Videos
We recently made a National Bookstore run (you can actually shop online too and get free shipping if your order is worth more than P1,000) and grabbed a few items that can help you start your cubicle overhaul. Of course, it's still always up to your needs and tastes, so don't be afraid to make bold statements that will make you feel comfortable and confident in your workplace!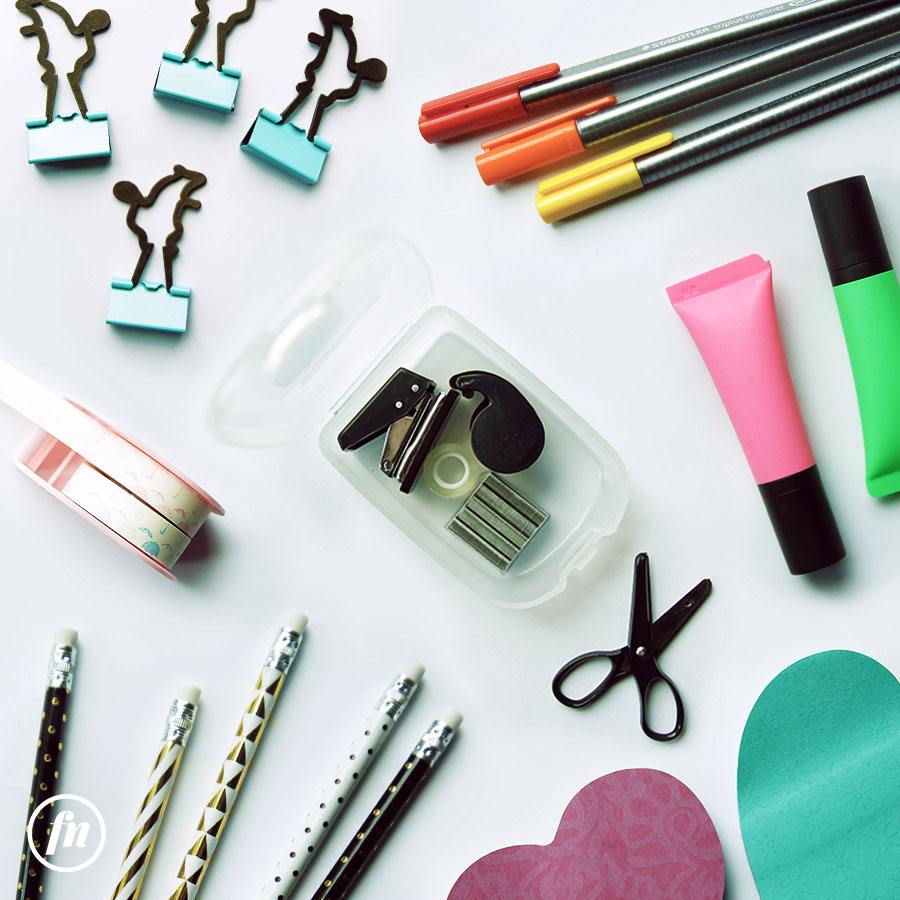 ADVERTISEMENT - CONTINUE READING BELOW
1. Fancy sticky-notes
Price: P146 for a set of 2
Why opt for boring squares when you can buy sticky notes in different shapes, sizes, and colors? Not only will these be pretty additions to your paper stock, but sticking them on important documents you're leaving on your boss' desk will also make them more noticeable.
2. Decorated note tapes
Price: P74.75
These are basically sticky-notes in tape form and come in small pastel dispensers. One dispenser has two tape rolls in different designs, which you can write notes on and stick on different items such as folders, notebooks, and even electronic devices.
3. Mini Office Organizer
Price: P110
This is your cubicle version of an emergency sewing kit. It contains two small staplers, staple wire, a small pair of scissors, and a mini dispenser with tape. It's also pretty nifty to bring during out-of-the-office meetings and events.
ADVERTISEMENT - CONTINUE READING BELOW
4. Decorative Whiteboard Magnets
Price: P120
If you have a communal whiteboard or if you have a small one on your desk, spruce it up with interesting magnets because really, staring at charts and calendars day in and day out can be fairly boring.
5. Decorative Bull Clips
Price: inquire at NBS
Personalize your filed documents with these interesting bull clips that can also make for cute desk accents when not in use.
6. Book Bands
Price: P59
If your job requires heavy research and continuous studying, these interesting book bands can help you easily pick up where you left off.
7. Statement Pencils
Price: P139 for a pack of 4
You know that feeling when a purchase is sort of unnecessary but you just simply must buy what you saw? That's what happened with these pencils. You can seriously have any other pencil in your pen holder, but they won't be as classy as these gold-and-black pencils. You can use them, or just stare at how pretty they are when your brain needs a break.
ADVERTISEMENT - CONTINUE READING BELOW
8. Highlighters
Price: inquire at NBS
At some point, you'll need to highlight important stuff, so best have different colors handy to help you tag notable statements on documents and personalize your system.
9. Multi-colored Pens
Price: P420 for a set of 10
If in case you haven't gone beyond that life stage of loving and collecting different-colored pens, then indulge in an entire case of them. You can color code your stuff, plus they're really just enjoyable to write with.
BONUS: #ProjectAral Packs
Price: P25
This may not be a part of your cubicle upgrade, but why not add a few #ProjectAral Packs to your purchases to help kids in need of school supplies? One pack contains a notebook, a two pencils, an eraser and a sharpener, and only costs P25. If you're off to organize not just your desk but also your life, then this is a good way to start.
ADVERTISEMENT - CONTINUE READING BELOW
Comments
Load More Stories