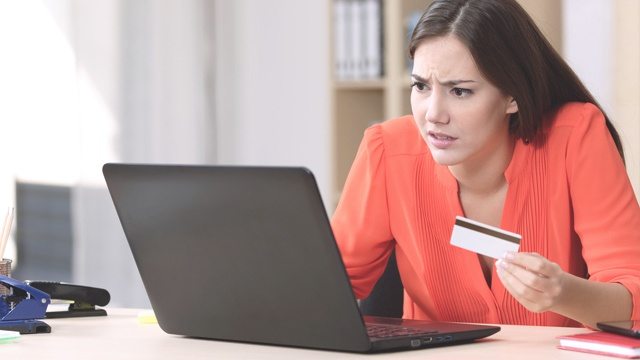 Most of us have our own fair share of financial regrets. What we may have initially dismissed as a small, impulsive mistake could have led to a huge debt; or we may have thought some habits were manageable until they weren't. (Hopefully, by now, we know when to hide our credit cards for our own good!)
ADVERTISEMENT - CONTINUE READING BELOW
To avoid getting into trouble with money, we list down some real-life money mishaps for you. In our recent #FNASks, we ask our Facebook readers and Girtalkers to share the biggest money mistake they've ever made.
Hopefully, these stories will help us all manage our finances better.
1. Misusing funds
That time when you had a lot of money at your disposal and just like that, you spent it without thinking of saving it it for something important. Ouch!
"Got an SSS and PAG-IBIG loan to fill in my Coron Trip; one week later [I] received an email saying I [got] accepted [to be] an international student and needed to pay [fees] 13 times my salary in two month's time." – Pipay Potots
"Well, my biggest money mistake so far is winaldas ko 'yung binigay sa akin na pera after my dad passed away. Malaki 'yun, and I have nothing to show for it. Sabi nga naman nila, kung hindi mo pinaghirapan, you won't fully realize the true value of things. Dun ko na-realize na certified gastadora talaga ako noon and I needed to change ASAP. Hanggang ngayon I'm still feeling the effects of my inability to manage money when I still had lots of it. Sayang talaga." - hisana

2. Impulsive shopping
Those times when you were in the mood to splurge on a "couple" of things here and there—then you get a pseudo-heart attack after adding up how much it actually cost you in the end.
ADVERTISEMENT - CONTINUE READING BELOW
"Online shopping when I got heartbroken. Laking pagsisisi." – Kaiz
"For starters, simply online shopping, kaunting food trip here and there. 'Di namalayang ang laki na pala ang nagastos pag na-accumulate na." – Beauty Goddess

3. Treating credit like "free money"
When you thought you weren't actually spending a lot just because you weren't handing out cash. 
"Not keeping track of my expenses (withdraw dito, swipe doon, akala marami pang laman 'yung account, 'di namalayan kaunti na lang pala)." – ice heaven
"Many years ago, tuwang-tuwa ako sa credit cards. Swipe dito, swipe do'n. Ok lang sana kung may budget pero ang masama, wala naman pera, swipe pa din nang swipe. Hindi ko namalayan umabot na ng 300K utang ko. Ang hirap bayaran. I was on the verge of asking for help from my dad to pay for everything but I did not. Pinanindigan ko 'yung utang ko kasi kasalanan ko. Sort of gave myself a lesson as well. Nahirapan ako bayaran, katakut-takot na interest inabot kasi hindi ko ma-pay in full pero in one year, nabayaran ko rin lahat, plus the interest charges. Fast forward to today, sobrang allergic ako sa utang! Dahil sa nangyari na 'yon, sobrang natuto ako na huwag na huwag mag-swipe kung walang funds sa savings account ko." - izabelle
ADVERTISEMENT - CONTINUE READING BELOW
4. Giving in to sales talk
That unfortunate moment when you were just unlucky enough to talk to a really skilled sales person.
"Giving in to sales talk (yung nagpapa-uto or nagpapaniwala na kailangan mo ang isang bagay hindi mo naman talaga kailangan.)" – ice heaven
5. Living beyond your means
That time you got caught up in a trend or spent more than your lifestyle could afford.
"Eating out 90% of the time." – ice heaven
"Purchasing a phone that I don't really need since my then-one year old phone was still working perfectly fine. Plus, it was really expensive (in my opinion)." –tischarmedlife
6. Lending too much money
That time when you genuinely wanted to help, but the person went MIA when it was time to collect.
"I trusted my friend too much. Tinanong ako ng friend ko kung pwede maki-swipe sa credit card. I said yes naman since malapit naman siya sa 'kin. Until now, ako pa rin 'yung nagbabayad noong na-swipe niya sa card." – sherolf
ADVERTISEMENT - CONTINUE READING BELOW
7. Not saving for the future
When you kept thinking that everything would just fall into place.
"The worst I did was I never saved and invested at an early age. It is always best to be financially educated at a young age cause it makes a huge difference when you save and invest early than doing it when it's already late." – Moonshinelady
8. Making poorly researched investment decisions
Investing too much in something you're not sure about.
"Putting up a direct selling physical store when I knew that the trend was more on online selling. Nagsimula kasi ako as an online seller, and I thought na mas malaki ang kikitain ko kung magkaroon din ako ng physical store.  Similar sa mga one-stop shop ng mga direct sellers. In the end, I wasted two years and lost about 100K+, because of unpaid dues ng mga dealers ko. I had to pay for them using the money I saved for my kid. Two years kong napabayaan ang stocks portfolio ko since I always needed the money para i-abono sa mga purchases ng dealers na di nagbayad." - jmeangeL
ADVERTISEMENT - CONTINUE READING BELOW
Can relate to these stories? Or do you have your own money mistakes to share? Join the conversation here!
*Minor edits have been made by the FemaleNetwork.com editors
Load More Stories