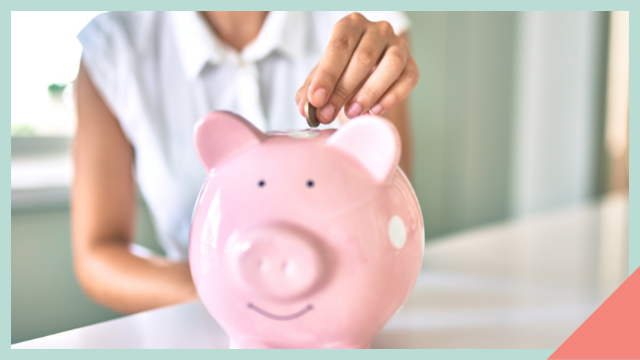 You've tried every conventional money advice there is, but you're still not hitting your savings goal. When push comes to shove, it's time to get creative. Here are some lifestyle hacks and strategies that you can use to stretch your money further so you can add on to your savings. Check them out and share your own ideas in the comments below!
ADVERTISEMENT - CONTINUE READING BELOW
1. Make your own frappe. 
You may think that an occasional frappe is harmless. But over time, it can set you back by as much as P20,000 per year–that's more than enough for a luxurious out-of-town vacay. If you really can't function in the morning without your cup of indulgence, why not make your own instead of lining up at the nearest Starbucks? It's much cheaper and healthier because you can pick what goes in your drink. Plus, you can experiment and create your own special concoctions! Here's a quick recipe to get you started!
2. Go for generic or store brands. 
We all have an affinity for brands–the more well-known and pricier the product, the higher the quality. Or so we think. You might be surprised to find out that generic or store-based brands are just as effective and reliable as the leading brands. Plus, they're easier on the pocket. So next time you go shopping, why not give generic brands a try? Swap your usual painkiller for a generic mefenamic acid; grab a store-brand cleaner instead of the pricier version. You'll find out that generics can do the same job for less than the usual price.
3. Mend your own clothes. 
Knowing some basic sewing skills can save you tons on clothes repair. And they don't even require a lot of tools—just a thread and needle is enough to start! Start by learning some essentials that can bail you out of fashion emergencies like mending holes, attaching buttons, or hemming your pants. Over time, you can move on to more advanced stuff like refashioning old clothes to new ones or even making your own. You can even turn it into a hobby, which can earn you money on the side!
4. Grow your own food. 
If you find catharsis by being outdoors and around nature, then growing your own food might be worth a shot. Most of us have gardens or lawns that are just for display, so why not maximize it and plant some herbs or plants that can be used for cooking like tomatoes, calamansi, or green chili? This requires a bit of effort, but you get to cut down your weekly market budget because you won't have to buy those ingredients anymore. Plus, it's very rewarding to taste the fruits of your own labor at the end of the day.
ADVERTISEMENT - CONTINUE READING BELOW
5. Make your own cleaning supplies. 
If you checked your grocery bill lately, you'll notice that a bulk of your expenses goes to cleaning supplies. You have one kind for washing clothes, another for dishes, yet another for cleaning the house, and so on. But did you know that you can save a couple of bucks by make your own cleaning formula? All you need are a few cheap household items like baking soda, lemon, and vinegar. Mix it up in the right proportions and voila —you have your own cleaning product! This isn't just cheaper, but also a lot safer to use, too, because it's made from all-natural ingredients.
Load More Stories