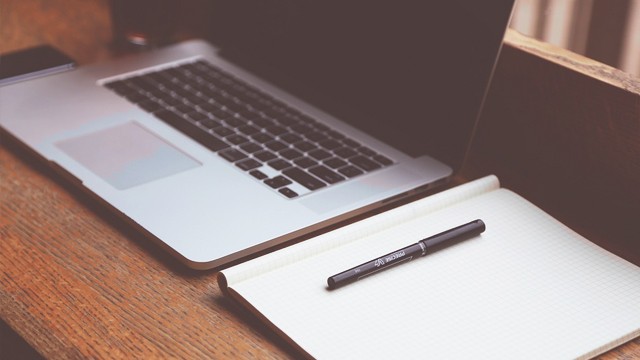 In the age of side hustling and Internet jobs, it's easier for everyone to shift careers and industries at the drop of a hat. But while it's definitely doable to simply make ends meet, drastic changes after 25 should be done with careful consideration. Sure, it's a definite buzz kill to sit and write a pro and con list over a dramatic Jerry Maguire-esque walkout, but trust us, your future self will be grateful you didn't leave your boss and job hanging.

Here are seven questions to ask yourself before handing it that resignation letter you wrote five minutes ago:

1. Am I still learning?
No matter how old you are, it's important to always maintain a fresh perspective and an open mind at work. If you find that your days are becoming too repetetive and that you've gotten a little too good at your job, then it might be time to consider other options. It's crucial for people to feel challenged in order to perform better at work.

2. Are there other opportunities I can create for myself while I'm here?
A resignation isn't the only solution to your lack of motivation. If you like your company enough to stay but a promotion just won't come soon enough, consider making a move internally. Talk to your supervisor to discuss your options and maybe she can help open doors for you without having you go through drastic changes. According to a Harvard Business Review feature, "[c]ommunication is often the basis of any healthy relationship, including the one between an employee and his or her manager."

3. Have I done enough changes to improve my current situation?
You can't expect people to know when you need help, so make sure to open up about your concerns before it's too late. You can also bring it upon yourself to work on specific areas that need improvement. Small changes, like coming in earlier or offering to help with new projects might just do the trick. If you're feeling down, unimportant or just plain burnt out, it could also be a lack of proper work-life balance that's in the way. Take a short vacation and recharge.

4. Will the people who matter to me understand my decision?
While you shouldn't solely base your decision on someone else's opinion, it's advisable to seek counsel from your closest peers. Talk to your boss, your best friend, your partner or even your parents, and they might surprise you with their invaluable advice.

5. What role does this job have in my long term plans?
There are no right or wrong career paths, and it's up to you to determine yours. Some people spend decades climbing the corporate ladder in one company while others eventually put up their own businesses after gaining the necessary experience. Figure out what your personal goals are and go from there.

6. Have I done enough research?
Are you resigning because of a fight with a colleague, or because you feel like you've made the most out of your stay with the company? Don't go into unemployment blind. No matter how YOLO you feel, think of all the aspects of your life that will get affected by this shift. Factor in things like your commute, finances, and work environment before you make any big decisions.

7. What will I do next?
You don't have to have it all figured out, but even if your plan is to do nothing for a whole month after you quit, make sure it's feasible and that you have a plan B in case things don't pan out. It doesn't have to be the most practical plan, just solid enough to keep you on track. There's no time to waste! Enjoy the ride.
ADVERTISEMENT - CONTINUE READING BELOW
CONTINUE READING BELOW
Recommended Videos
Load More Stories