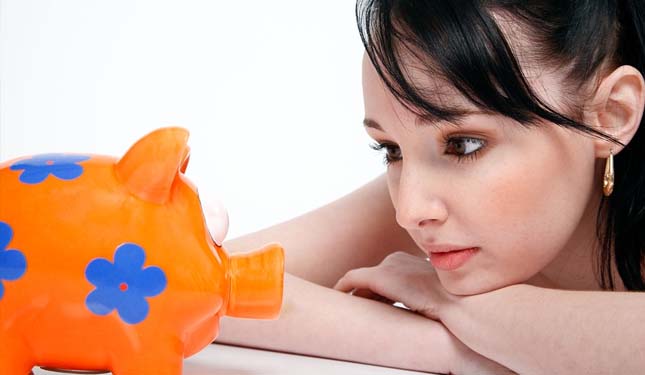 It's really hard to keep your budget in check these days. Technology has made it easier for people to actually spend more and save less with the rise of automated banking and super-simple payment methods done via apps connected to your phone account or credit card. But saving money, like any good habit, gradually becomes easier over time, especially when you see the fruits of your labor. There might not seem to be any kind of big time traction early on, but every little thing counts, especially when it comes to money.
ADVERTISEMENT - CONTINUE READING BELOW
CONTINUE READING BELOW
Recommended Videos
Check out some of the ways you can save money every day so that the day before payday doesn't become another installment of The Hunger Games yet again.
1. Cook more, eat out less.
Learning to cook has its challenges, especially if you're living alone or away from home, but you can save money by making your own dinner instead of eating out. Learn to cook dishes that can keep for more than a day in the freezer so you can just reheat and eat.
2. Make your own lunch.
Thanks to your blossoming cooking skills, you can now safely prepare your own lunch for baon. Just reheat and enjoy! As a bonus, you know exactly what goes in your food.
3. Cut down on the coffee.
Are you the type who can't start the day without a cup of joe? Then try to keep it down to just that one morning coffee pick-me-up. In addition to saving money, you'll also be weaning yourself off from a dependence on caffeine!
ADVERTISEMENT - CONTINUE READING BELOW
4. Use cash instead of your credit card.
While it might be more convenient, using a credit card can be a hassle, especially when your due date is coming up. Paying in cash usually comes out cheaper and can help restrict your spending, especially after payday.
5. Count your change.
You'd be surprised at the number of times when your change is off by a few pesos or even centavos. While waiting in the check-out line, do a quick round of mental math so you'll have an idea of how much you'll pay and how much change you can expect. It pays to be vigilant!
6. Use a piggy bank.
Don't get those super large gallon containers for your loose change. Just a small coin bank will do. It'll help to keep your coin purse from bursting, and you'll always have a bit of money ready for an emergency or just to be taken straight to the bank as a deposit.
ADVERTISEMENT - CONTINUE READING BELOW
Load More Stories