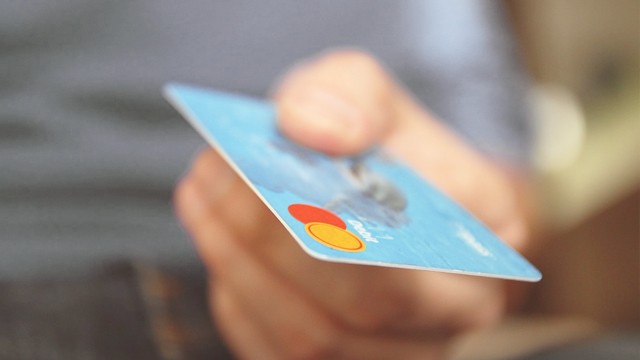 Credit cards can make life easier if you know how to manage them. Unfortunately, we've all made several bad financial calls at one point or another, and have probably been slapped with huge bills in return. To avoid repeating past mistakes, steer clear of the following pitfalls:

1. Getting too many credit cards.
Offers from credit card companies can be enticing, but that doesn't mean that you need to accept every offer given to you. Get only two cards with different pay periods at most. If you earn well enough and you think that you can manage another one, then cap it at three. Spokeswoman for Money Management International Joanne Kerstetter states it clearly: "Stop and think: do you really need another credit card? The more credit cards you have, the better chance you have of getting deeper in debt."

2. Ignoring the fine print.
Before you sign up for anything, always read the fine print. We can't reiterate this enough. If the initial offer sounds too good to be true, it probably is, and the real story is in those hard-to-read sentences at the back of your application form. It states additional charges, service fees, and everything else in between, so it's best to educate yourself and ask in case something is unclear to you. No question is too basic – there's a reason why your bank has a hotline. Better question everything than regret being clueless about a sudden bloat in your debt.

3. Not knowing your cut-off date.
Your cut-off date is also your closing date, which pertains to when your billing period for a specific month ends. It varies from one bank to another, so if you hold more than one card, you'll need to take note of all their cut-off dates. Knowing when your billing period ends can help you with deciding when and how much to swipe. It can also tell you how much you can expect on your next statement.

4. Using your credit card like it's a bottomless pit of money.
Credit cards are best used for planned medium to large transactions with zero interest rates over a span of several months. They are also great for regular purchases such as groceries, provided that you take into account your cut-off date and are sure that you can fully pay your debt the following period. Using your credit card for each and every purchase you make can be considered financial suicide. Remember that it's not a bottomless wallet, and that swiping is equivalent to borrowing money, which you need to pay back eventually.

5. Habitually paying only the minimum required amount.
Yes, making minimum payments saves you from having to dole out late charges, but that doesn't keep you from incurring finance costs, and you'll end up paying for more than the real price of your purchase. The bigger the amount that you leave unpaid, the higher the higher your debt will be, and it'll take longer to clear yourself of it.

6. Paying late.
Not paying on time means that you'll have to pay your current bill in full the next period in addition to your late charges. Locally, banks usually charge P500 to P600 or 3 to 5 percent of your total purchase (whichever is higher), so if you forget to pay your P200 debt, that means you'll need to pay that plus the late charge. In the end, you'll be shelling out much more than what you initially swiped, so to make things simpler and cheaper, always pay ahead of your due date.
ADVERTISEMENT - CONTINUE READING BELOW
Load More Stories