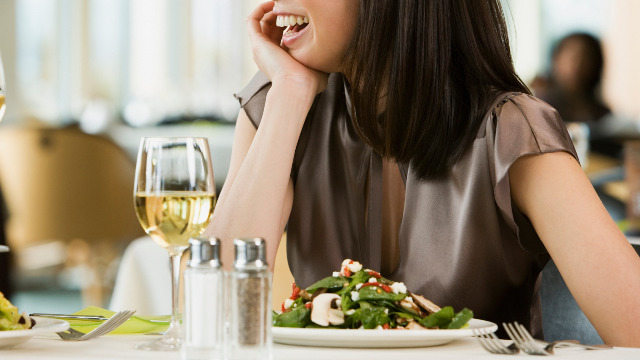 For modern women, juggling a successful career and a thriving social life is just a regular part of daily living. However, even the best of us can slip, especially during those times when work simply becomes overbearing. When this happens, don't hesitate to take a break and let off some steam!
Our idea? Take yourself out on a date for some time to listen to your thoughts and be in tune with yourself. Below are some ideas you can try for that much needed R&R:
1. Wake up early and take yourself out for breakfast.
Getting out of bed early can be a pain especially if you had to work overtime the night before, but the leisure of not having to rush in the morning can help you relax. There is something soothing about starting your day when everyone else is still asleep, plus the power breakfast you'll have will give you the energy you need for the day. Bonus points if you can enjoy your cup of coffee while watching the sunrise.
2. Surround yourself with art.
Looking at beautiful things can lift your mood and the hushed and ordered environment can do good to people who have too much going on. Going alone means you can take your time to absorb and appreciate the works of art around you and you won't feel pressured to share your opinion to anyone else. If you want to simply surround yourself with beauty, go for it.
3. Eat at a fancy restaurant.
Dragging yourself to a luxurious restaurant can be intimidating especially with all the other guests around! But consider this: You can order that flank of steak you've been wanting, have as many glasses of wine as you want, and not feel obligated to make small talk with anyone. The freedom of not having to impress anyone might just make you order dessert.
4. Cook for yourself.
Busying yourself in the kitchen and preparing something if you are alone can be tasking, but hear us out! While doing a job you love for your company can be fulfilling, you can get a different sense of self-satisfaction by working on something that you can enjoy yourself. What better reason to try and perfect your mom's secret Marinara recipe, right?
5. Marathon your favorite show.
If you can't be bothered to go out or move from your couch, planting yourself in front of your TV with your favorite glass of wine is the next best thing to treating yourself out. Sure, your rom-com flicks could be more enjoyable to watch if you have someone to cuddle with, but then again being alone means you get to watch as many episodes (or seasons!) as you want!
If you love your series as much as us, we recommend The Crown. The upcoming Netflix original is the channel's most expensive production yet and will revolve around the reign of a young Queen Elizabeth II of the United Kingdom. The show will be a perfect mix of political and relationship drama, as it focuses on the 25-year-old monarchy's new marriage and struggles as she reigns the world's most famous royal lineage.
At the very best, the show might just be what you need to recover from your work struggles. Because hey, if she can be the queen of her country, what's stopping you from owning your own career? 
For more series you can binge-watch, you can also check out Stranger Things, House of Cards, and Narcos only on Netflix. 
This article was created by Summit Storylabs in partnership with a Sponsor.