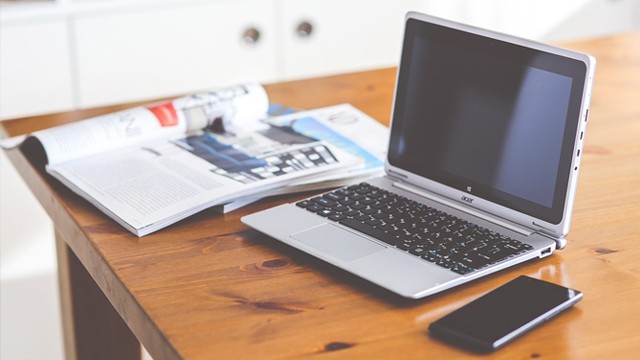 Getting a second source of income is good if you wish to increase your savings faster. Most people go online to find raket, but with so many freelancers vying for client attention, it's not easy to stand out and be noticed.

Jessica Nazarali, a Business Strategist and a Certified Master Coach for women explained in a recent talk at Commune that differentiating yourself starts with creating your online footprint. She highlighted several ways that can get you started with attracting potential clients, and you only a computer and an internet connection:

1. Create a website.
Anybody can easily put up a website these days, what with the resources that are readily available online. Website templates provided by Wix and Squarespace are relatively economical, and they're also easy to customize. If you have cash to spare, buy your own domain, as this will make you look even more legit.

2. Build a database through lead magnets.
Lead magnets are usually content that you offer site visitors and potential clients in exchange for information, such as names and email addresses. These are usually in the form of e-books or exclusive access to videos or webinars. Creating lead magnets is a good way to broaden your audience. Moreover, it can help you start a database you can reach out to for regular offers of your products and services.

3. Be on social media.
It goes without saying that social media has powerful tools that can help you reach new and potential markets. Build your brand by creating content that has your target audience finds value in, and consistently generate interest in what you can offer them through interacting with them and creating small but fun online mini-events that everyone can participate in.

4. Aggressively look for opportunities.
Aside from dropping your credentials in online places like Upwork and Freelancer, you can also send them to companies that are known to reguarly get contributing or part-time writers, photographers, developers, and the like. If you're brave enough, you can go freelance all the way and be a full-time virtual assistant or an online English teacher. It's just about knowing where to look.

5. Study!
Get extra training when you have the time. The online landscape is continuously shifting, and you have to always be on top of trends if you want to keep your edge. Jessica Nazarali has recently launched the It Girl Foundation, which aims to get women employed online through free education. Researching on your own can also help you get a feel of what works and what doesn't, so always keep an eye out for interesting developments in your chosen industry.
ADVERTISEMENT - CONTINUE READING BELOW
Load More Stories