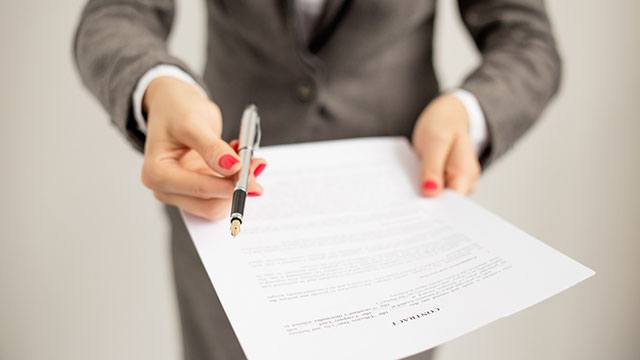 You finally took that leap of faith, tendered your resignation, and are fully focused on shifting into the industry that you've always wanted to be in. Do you think you have what it takes to determine which job offer to accept?
At your age, you need to know whether a job offer is worth your time or if the company behind it isn't as reliable or employee-friendly as you think it is. There are several signs you need to watch out for during the application process:
ADVERTISEMENT - CONTINUE READING BELOW
1. The recruiters don't respect your time.
A woman whose uncle just died of cancer had to leave the wake to rush to a job interview scheduled on short notice. The company had her wait for three hours because no one was available to speak with her. She walked out and never returned even if she was rescheduled for another interview slot at a later date.
This may seem like an extreme scenario, but there are companies who don't treat their applicants as peers and professionals when it's common courtesy to do so; after all, they're courting you as much as you're considering working for them. A job application is also a business negotiation, and if the company you're thinking of getting into doesn't respect your time as a potential hire, what more when you've finally signed the employment papers?
2. They have a messy hiring process.
You get passed on to so many point persons, and you get asked for a copy of your resume several times. When you inquire about what's next in the application process, you're greeted with radio silence, until another person from the same company contacts you again and repeats the entire thing from the very beginning.
CONTINUE READING BELOW
Recommended Videos
According to Reinvention Roadmap author Liz Ryan on Forbes, this is a sure sign that their HR department isn't well-optimized. A healthy, growing company has a system in place which makes everything run smoothly. One that doesn't may already be having internal issues. "When you see a broken recruiting pipeline you already know that the company behind it has major problems, whether or not they know it."
3. You don't like your potential boss.
Who you'll be working under should be a huge factor in your job offer decision. The logic is pretty simple: if you like your manager, then you'll be happier and more productive at work. If your first meeting with your potential boss feels off, then let it be your last, because even if the pay and the benefits seem good, you'll end up leaving anyway because you're miserable.
4. Your employer's promises are too good to be true.
Car plans, travel opportunities, fast promotions—while these may sound awesome, you may want to hold back your excitement a bit and check if the company you're applying at can actually support their claims. If they can, ask them first at what cost you'll be getting these benefits. Don't be blinded by the peripherals as you may be biting more than you can chew.
ADVERTISEMENT - CONTINUE READING BELOW
5. They ask you so many questions but don't answer yours.
One clear sign that you should forgo a job offer is when you inquire about important matters such as salary, health benefits, and career growth and don't get a straight answer. It only means that they can't really support you or your goals, so don't waste your time and head on to your next option.
Load More Stories