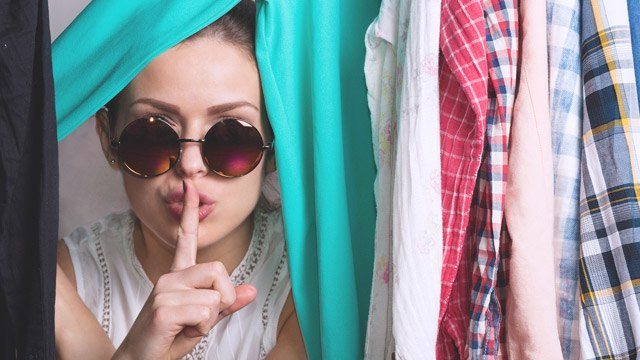 You've probably dreamt of becoming a number of things when you were a little girl—a teacher, a scientist, a cop—but you probably never thought of becoming a professional bridesmaid or anything along those lines.
Just in case you're thinking of moving to another, more colorful career, here are several job options.
ADVERTISEMENT - CONTINUE READING BELOW
Mystery Shopper
A mystery shopper is someone who poses as a regular shopper in order to study a store's customer service practices for retail improvement and market research. While this is a part-time job, groups such as Shop'n Chek Philippines offer up to P2,000 per shop to a mystery shopper, so if you get to round six retail places in a day, you get a pay-out of P12,000.
Professional Bridesmaid
If you're good with dealing with bridezillas and frazzled wives-to-be, then you may want to become a professional bridesmaid, something that's gaining popularity in the US. Jen Glantz is probably the most popular, and she earns as much as a basic fee of $2,000 (P100,532) to be a day-of coordinator and gets an additional $2,000 to walk with the bride down the aisle. Not a bad deal right?
However, being a professional bridesmaid in some parts of rural China may be a dangerous enterprise, as being one means being a bride's "protector" who is required to drink liquor for the bride and to shield her from any untoward advances. 
ADVERTISEMENT - CONTINUE READING BELOW
Recommended Videos
Food Taster
Food and beverage companies such as Mondelez Philippines often have product food tasters. A food taster tests everything from aroma to taste, even color, size, and shape. While we can't find data on how much food tasters get locally, those in other parts of the world can get around $43,368 (P2,179,935.89) annually.
Perfumer
Sometimes called a "Nose," a perfumer is someone who creates your most favorite scents, and knows which fragrance should be mixed with another in order to produce something specific, special, and worthy of the brand. This job requires not just a good sense of smell, but also knowledge on fragrance composition. If you're up to the training (you'll need to study for it) and the task, a perfumer in the US can get around $26,000 (P1,306,916) to $67,000 (P3,367,822) annually.
Planetary Protection Officer
This is not a drill. The planets need protection, and NASA is willing to pay huge money—specifically, $124,406 to $187,000 a year—for someone who can provide it. However, you may want to set that superhero cape aside and hit the books ASAP, as a Planetary Protection Officer needs to have an "advanced degree in physical science, engineering, or mathematics." The position is as heroic as it sounds, but not theatrically so, as it requires you to be able keep the earth safe from microbes that can possibly enter the atmosphere from space expeditions coming home, as well as to keep other planets that probes visit pristine and relatively undisturbed.
ADVERTISEMENT - CONTINUE READING BELOW
Load More Stories