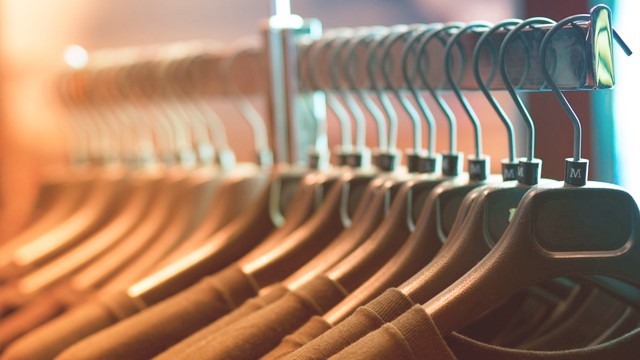 It's safe to say that many find thrift store shopping exciting. Think about it—you get to unearth one-of-a-kind items from other people's curated collections, buy it for cheap, and take your new finds home with you.

However, this thrill of finding new treasures can also be dangerous. If you're not careful, you might end up with a big box of things you will never use. To keep that from happening, we've come up with a list of things you should cross off your shopping list:
ADVERTISEMENT - CONTINUE READING BELOW

1. A piece of furniture that needs to be repaired
Flea markets are great stops for finding gems to upcycle, however, if you're never going to commit to giving an item the TLC it deserves, better skip it—otherwise, it will just become part of the clutter at home.

2. Books you will never read
You never know what you might dig up amongst the endless piles of books at the store—a first edition hardcover of Jane Eyre, perhaps? If you can't wait to find out how the book ends, make a beeline for the register but if you're picking it up for display purposes, leave it for someone else to find.

3. Retro clothing
We're all guilty of having an I'm-going-to-make-this-work mindset when buying retro clothing. Unless you're going to a costume party or 70s trends are a part of your everyday aesthetic, it will be a good idea to leave it on the store rack.

4. Broken home decor pieces
When scouring the aisles for old frames and vases, sometimes we find something so stunning that even if we see a few cracks on it, we can't seem to part with it. If you're absolutely sure that the damage is repairable, go ahead and get it.

5. Used jewelry
Make sure you know what you're looking at in this category. If you aren't knowledgeable about recognizing genuine gold and silver, you can easily get taken for a ride.

This story originally appeared on RealLiving.com.ph.

*Minor edits have been made by FemaleNetwork.com editors.
ADVERTISEMENT - CONTINUE READING BELOW
CONTINUE READING BELOW
Recommended Videos
Load More Stories