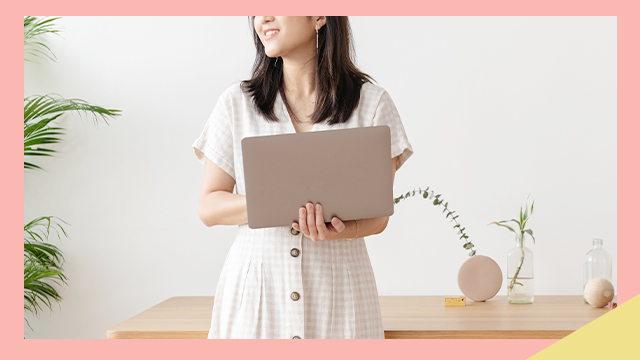 If there's one thing working from home can teach us, it's the importance of setting boundaries between work and life. This includes making time for self-care. Putting yourself first allows you to reset and recharge from your hectic schedule. You can focus on loving yourself completely inside and out. When you are able to love yourself, you'll have the capacity to give more to others. This can even help improve your work performance. That said, you need to consider stepping up your self-care routine. It can be different for everyone but these items will help you get started:

1. Essential oil diffuser
Studies suggest essential oils aid in reducing stress levels. Using an essential oil diffuser helps fill in the room with soothing scents. Just make sure to choose a diffuser that can complement a well-ventilated space. This way, the scent won't be too overpowering and you'll be able to breathe easily. It can also help avoid eye irritation. Some essential oils worth using are lavender oil for calmness and peppermint oil for an energy boost.
2. Noise-cancelling headphones
Did you know listening to music can actually make you more productive? Playing your favorite songs helps improve your mood at work. Your good disposition enables you to solve problems and come up with creative ideas. Aside from curating a work playlist, you need noise-canceling headphones to help enhance your listening experience. These headphones can also help clear out distractions during a video call meeting or when you just want to enjoy binge-watching shows or listening to podcasts.
Reminder: Give your ears a break by turning the volume down or taking off your headphones if you need some peace and quiet. It's important to set headphone usage time to help prevent hearing loss.
3. Sheet mask
We all know skincare is a form of self-care. But the problem is, you don't always have the time to go through all the steps because you're juggling too many tasks in a day. You need something instant like wearing a sheet mask and leaving it on to help prevent your face from drying out. Sheet masks also help soothe tired skin so you'll feel refreshed and pampered despite a busy day.
4. Gratitude journal
Remote work can make one feel stuck and isolated at home. Days feel repetitive and you find it hard to get excited about your projects. Perhaps, you need some time off to remind yourself of even the little things that bring you joy. Try using a gratitude journal. It will help you recall and focus on everything good that's happened throughout your day instead of the negative things you've had to deal with. By practicing gratitude, you become more optimistic and hopeful—something to help you cope during these uncertain times. Make it a daily habit to log at least three things you're grateful for. You can do it on a gratitude journal app or simply with a notebook. It's up to you!
5. Feminine wash
Whatever your way of taking care of yourself is, you should never neglect your intimate area. It requires care and attention because stress can disrupt hormonal levels down there. That said, one feminine wash that you might want to consider is Lactacyd, which aids in restoring the balance in your intimate area. Take a look at your options:
Lactacyd All Day Care, with milk extracts, aids in restoring the balance in your intimate area (with regular daily use, based on one thumb-sized drop).
Lactacyd Extra Nourish, the new addition to the Lactacyd Feminine Wash collection, is infused with vitamins and has a rich milky formula for moisturizing protection

(with regular daily use, based on one thumb-sized drop).

Lactacyd Pro Sensitive, with natural lactoserum, gives you protection from itching (with regular daily use, based on one thumb-sized drop).
Lactacyd Odor Fresh, with milk extracts and herbal essences, helps block unwanted odor and provide freshness (with regular daily use, based on one thumb-sized drop).
Lactacyd Pearl Intimate has milk and marine extracts that help you maintain a lighter bikini area

(with regular daily use, based on one thumb-sized drop)

.
Just so you know, all Lactacyd feminine washes are gentle and great for everyday use—you just need a thumb-sized drop!
Taking care of yourself doesn't necessarily have to consist of big gestures every day. What matters is being consistent in doing the little things that bring comfort and happiness to your stressful days. And, just as Lactacyd echoes their #LoveYourselfCompletely campaign, see to it that you give yourself much-needed care so you can be there for others as well.
Lactacyd Feminine Wash is available in leading drug stores and supermarkets. You can also get it online via Lazada or Shopee. Follow Lactacyd on Facebook for more information.
MAT-PH-2101404 / Ver 3.0 / DA 09-2021 / DM 09-2021
Opella Healthcare Philippines, Inc.
21st, 22nd and 23rd Floors, One World Place,
32nd Street, Bonifacio Global City, Taguig City
ASC REFERENCE CODE: S011P090821LS
This article was created by Summit Storylabs in partnership with Lactacyd.