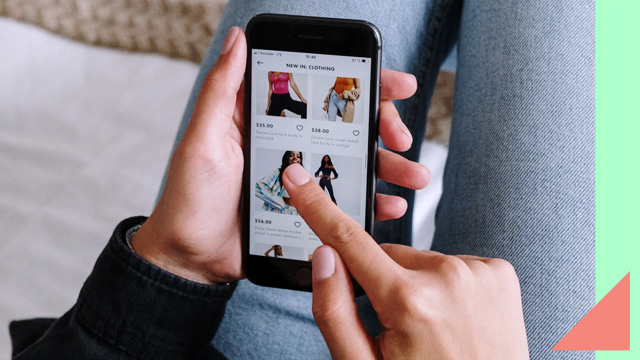 Now more than ever, it's important to be smart with your cash, but while you may already have your savings account, an insurance policy, and an investment option, there's still the possibility of falling into the trap of nonchalance when it comes to "small" money-outs that aren't really as small as you think.
ADVERTISEMENT - CONTINUE READING BELOW
READ MORE ABOUT MONEY MANAGEMENT:
Below, we've listed money mistakes you're probably doing that you're probably doing without even giving them a second thought because you'll be able to manage them—however, they're actually costing you a lot more in the long run, so they're habits worth revisiting and breaking.
1. You keep on ordering out.
While ordering out solves the problem of "Anong lulutuin ko ngayon?", regularly having food delivered can be putting a strain on your finances. Services often have a P40 to P50 delivery charge on top of your taxed meals, and this can accumulate into a sizeable amount when done several times in a week.
2. You're always late with your credit card payments.
When you pay your credit card debt late, you're given late charges and interest on top of it. The total amount can easily bloat especially if you're still late the next months, and you may very well end up paying an interest bigger than your initial purchase.
CONTINUE READING BELOW
Recommended Videos
3. You keep on adding to cart.
You don't really have to jump into each and every online shopping platform sale that's announced almost monthly. While there's nothing wrong with a bit of retail therapy, you'll also need to be prudent with how you spend your money: list the things you really need or want to buy and stick to it. Don't be tempted by unplanned options.
After your shopping session, give it a rest for a while. Sure, you can add to cart, but keep the items there—you don't really need to purchase them right away, do you?
4. You do your grocery shopping while you're hungry.
It seems funny, but don't head to the supermarket when you're hungry. While you already have a list of things you need to buy, walking through those snack lanes on an empty stomach will urge you to get items you don't really need (and might not be too healthy as well). Make sure to head out with a happy tummy to avoid unnecessary spending.
ADVERTISEMENT - CONTINUE READING BELOW
READ MORE ABOUT MONEY MANAGEMENT:
5. Getting brand new alternatives of things that aren't even broken yet.
There are things that you buy which predecessors don't need to be broken before doing so—shoes and clothing are good examples (although these should still be subjected to a healthy scrutiny of "Do I need this right now? Can I live without this?"); however, if you're planning to buy a new electric fan simply because it's cute and you still have a perfectly good working unit at home, then you may want to think twice. Hold the purchase off, especially if it's not necessary, and save your money, or keep it as an emergency fund, or reallocate it for more practical expense.
ADVERTISEMENT - CONTINUE READING BELOW
H/T: Lifehack
Load More Stories