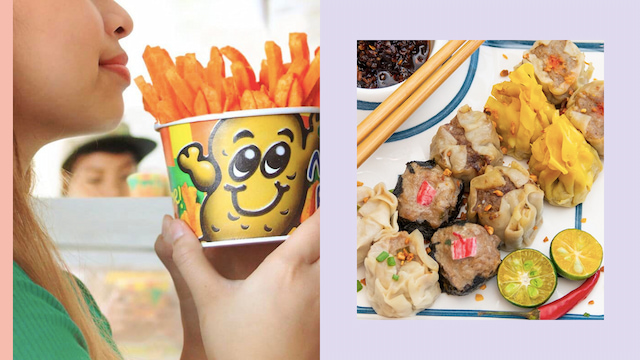 Congrats on being financially stable! You deserve a pat on the back for skipping coffee runs, pricey lunches, and impulse shopping sprees. You know fully well that those little purchases add up, and not only do they put a dent in your monthly budget—they also take away from your savings and future investments.
ADVERTISEMENT - CONTINUE READING BELOW
Speaking of which, you might want to consider investing your hard-earned cash in a franchise business. Franchises have already earned quite a following, making them alluring options for customers.
Also, much of the leg work has also been done when it comes to franchising. All you have to do is keep it running smoothly and maintain your target sales every month. These reasons make franchise businesses alluring for owners busy juggling other pursuits.
If you have P300,000 that could go towards a business, consider these franchise packages:
1. Mister Donut: P215,000
Mister Donut is an established brand that has been around for decades, and those who have a sweet tooth would be happy to know that it offers a "No Franchise Fee" package. It's tailor-fit for an indoor stall and includes the equipment needed to keep the business running.
Just note that the offer is available only in the following areas: Bataan (Hermosa, Limay, and Orion), Bacolod, Bohol (outside Tagbilaran City) Cagayan de Oro, Cebu, Davao, General Santos City, Ilocos (Badoc, Cabugao, Marcos, Piddig, Sarrat, Sta. Cruz, Sta. Maria, and Tagudin), Iloilo City, La Union (Agoo, Aringay, Bacnotan, Carlatan, Rosario, and San Fernando), Laguna (Sta. Rosa), Pangasinan (Malasique, Mangandan, and Sta. Barbara), Quezon Province, Rizal (Montalban), Sultan Kudarat, Surigao, Tacloban City, Zambales (Iba, Masinloc, and Sta. Cruz), and Zamboanga.
You may send Mister Donut an email at fms@misterdonut.ph or call them at 0917-889-6148.
READ ALSO: As Low as P15K: Here are 5 Franchise Packages Below P100K
2. Potato Corner: starts at P230,000
Nothing says comfort food like a serving of warm heaping fries, especially the kind that you can smell from a mile away. Potato Corner fries have this distinct, yummy scent that has been wafting over malls, schools, and office cafeterias since forever.
Potato Corner opened its first branch back in 1992 and began offering franchises the year after. It expanded to 500 stores in 2015, with branches not just all over the country but even abroad.
The brand offers two franchise opportunities below 300K: a School Cart Package (P230,000) and a Customized Store Package (P265,000).
The School Cart package includes the P100,000 franchise fee for three years, a food cart with equipment and utensils (all amounting to P130,000), and P2,000 worth of initial inventory.
ADVERTISEMENT - CONTINUE READING BELOW
On the other hand, the Customized Store Package covers the P150,000 franchise fee for five years, equipment and utensils worth P115,000, and an initial inventory worth P5,000.
For more details, head to the official Potato Corner website.
READ ALSO: French Fries Food Carts You Can Franchise With a Partner for Less Than P500k
3. Waffle Time: P250,000
Waffle Time is another strong brand that has withstood the test of time. This well-loved snack offers a wide selection of sweet and savory waffles at affordable prices.
According to the Department of Trade and Industry, the total capital investment in the brand is P250,000. The franchise package, according to the Waffle Time website, covers the franchise fee, a food cart equipped with tools you'll need for operations, as well as staff training.
For more details, send them an email at customerservice@waffletime.com or call 0932-892-3353.
READ ALSO: Here's How I Started My Dream Cookie Business With Only P5,000
ADVERTISEMENT - CONTINUE READING BELOW
4. Master Siomai: P280,000
Anyone who takes the MRT or LRT must have had a Master Siomai snack at least once. The brand entered the food cart business in 2007 and has since expanded to more than 900 branches all over the country.
Planning to run your very own stall? The brand's franchise package is priced at P280,000 and comes with one food cart equipped with a freezer, steamer, juicer, kitchenware, and utensils as well as initial inventory worth P18,000. Marketing and cleaning supplies are also provided in the package.
Check out the official Master Siomai website for more information.
5. Mr. Liempo: P295,000
Mr. Liempo first opened its doors in Cebu back in 2009, selling roasted chicken and pork. Its lechon liempo and chicken soon earned a following, leading to the company's expansion in the area.
The brand currently offers a franchise package for P295,000 for interested investors in Metro Manila, Luzon, and other provinces in the Visayas. The package covers trademark use, operations assistance, marketing collaterals, as well as research and development.
ADVERTISEMENT - CONTINUE READING BELOW
It also includes equipment (the standard brick-lined grilling unit and a freezer), utensils, and even office supplies (such as a money detector and cash box) needed to keep the franchise running. The package also comes with an initial inventory worth P19,000.
For more information, check out the Mr. Liempo website.
Load More Stories