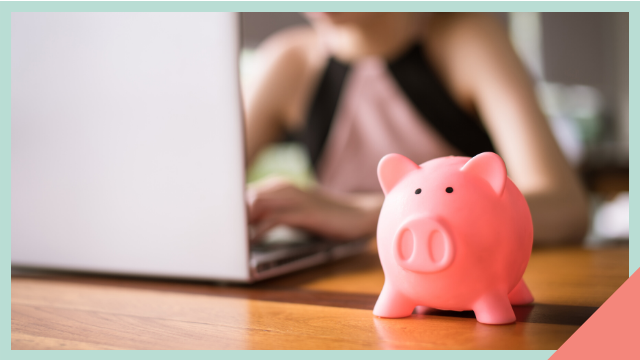 Do you feel like your life needs an overhaul? If you want to pave the road to a more awesome you, there's no better way to start than by increasing your finances. More savings means more money to spend on the things that matter to you, whether it's a soul-searching trip abroad or a simple but meaningful style upgrade for your bedroom. 
ADVERTISEMENT - CONTINUE READING BELOW
With expenses piling up, you might find it hard to set aside money for your "me" fund, but slow and steady really does go a long way. Follow these tips religiously and you'll find yourself a little richer and more equipped to achieve your personal goals. 
1. List down all your expenses daily. 
We all start our saving journeys with good intentions, but while setting a goal of how much money to save is easy, it's hard to follow through. Keep yourself in check by listing down your expenses daily. By doing this, you can immediately track whether or not you're spending beyond your means and what you can cut back on to reach your savings goals. Personalize your expense list with categories like "necessities" (you must have them to live) and "extras" (additional expenses you can do without) to make your job simpler. 
2. Bring your own baon to work every day.
Eating out every work day, even if you're just buying from the office cafeteria, can be costly in the long run, especially if you also buy the occasional snack or end up eating at least two meals out of the house. It can be harmful to your health too if you find yourself getting fast-food regularly. Preparing your own meals is a much cheaper alternative. It's time-consuming, yes, but if you make the commitment to wake up earlier until this becomes a routine, you're doing both your wallet and your body a favor. 
3. Reduce eating meat.
Meat is easily one of the most expensive things on your grocery list, so removing even just one meat dish from your weekly food plan can give you big savings. Try having "Meatless Monday" and "Fish Friday" every other week to start with. Add more greens to your diet as well as alternative sources of protein like eggs, nuts, and peas. 
4. Stop window shopping.
Have a hard time resisting temptation? Time to decrease your outings to the mall! The best way to avoid spending is to limit your exposure to things you'll be tempted to buy. It's no problem if you're iron-willed, but why torture yourself with looking at products you can't buy when you can do other fun activities? Try scheduling a trip to the local park instead of your weekly mall outing, or stay home and have a movie/TV series marathon.  
ADVERTISEMENT - CONTINUE READING BELOW
5. Leave your credit cards at home.
Credit cards are great for big purchases and last-minute expenses, but they can be bad for you if you have a tendency to overuse them. Curb your charging habit by keeping your credit cards at home and tucked away in a safe place. You don't have to avoid using them forever, but reducing your credit card expenses will definitely help you save. 
6. Pay your bills on time.
Late fees might not seem like such a big deal if you don't have to pay them often, but one instance can turn into five before you know it. Aside from giving you stress, late fees increase your payables, and if we're talking about credit card bills, this means your credit score can take a hit too. Keep track of when your bills are due, group the ones with nearby due dates together, and schedule a regular time to pay them. If your statements often come late, switch to paperless. 
ADVERTISEMENT - CONTINUE READING BELOW
7. Go for generic. 
Generic brands don't automatically mean shoddy quality. When it comes to grocery shopping, consider picking the in-store brand (for example, Robinsons Supermarket has Robinsons Supersavers) to maximize your budget. They're particularly great for bulk buying. When getting medicine prescriptions, make sure to ask your doctor to include the generic name for your meds so that you can get them for cheaper. Whether or not your medicine is branded, it will work the same way.
8. Ditch your cable channels.  
Do you have a cable subscription and pay additional for premium channels? Take some time to evaluate how many of them you actually watch (and how often!). If you only tune in to them once or twice a month, cancel them. Or better yet, cut your cable subscription altogether. If you don't have time to watch TV anyway, you won't be losing much.
9. Stick to your shopping list.  
First things first: carefully write a list of the things you need to buy before heading to the grocery. Going there empty-handed can cause you to overspend because you might end up buying things you don't need or make impulse buys. Next step: stick to your list. Treat your shopping list as the law and avoid adding extras. 
ADVERTISEMENT - CONTINUE READING BELOW
10. Waive any fees that can be waived. 
There are plenty of things you can get if you just ask; one of them is having extra fees waived. Of course, asking doesn't guarantee that they'll say yes, but if they do, you'll get a good amount of money saved. Try this with annual credit card fees and signup fees for new services you're availing. 
11. Minimize your wardrobe.
If you love fashion, you probably have regular shopping days scheduled, whether it's every pay day or every few months. Reduce those outings to add more to your savings. Instead, declutter your closet and take a minimalist approach to your wardrobe. Consider reducing your closet to a 37-piece capsule wardrobe with all your favorite clothes and shoes in it. Mix and match for optimum results. 
12. Sign up for free rewards programs.
If you have particular places you shop at regularly, whether they're for clothes, groceries, or something else, sign up if they have a free rewards or membership program. Since these are places you're sure to visit again in the future, you can utilize their discounts and eventually rack up points for cash back, depending on their program. Remember to only spend what you were already planning on spending, though, and avoid getting pulled in by benefits you can get only by buying a certain amount on a one-time purchase. 
ADVERTISEMENT - CONTINUE READING BELOW
13. Brown bag your leftovers.
Need help with your resolve to bring your own baon to work (see no. 2)? You can reduce the time you spend on food preparation—not to mention the money you spend on your food budget—by making a little more for dinner and taking the leftovers to work for your lunch the next day. It's good for both your wallet and your refrigerator!
Load More Stories