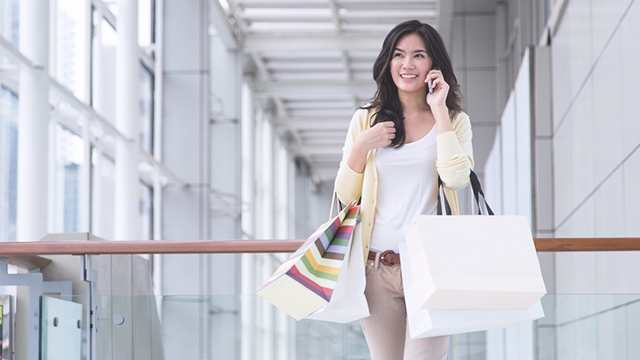 We're sure you've already thought of a million ways to spend your 13th month pay (if you haven't yet), but before you make another purchase you'll just forget about in a few months, it might be wise to take a step back to know if you're making the right decisions in this stage of your life.
ADVERTISEMENT - CONTINUE READING BELOW
As a mature, 30-something woman, make sure to reassess what your priorities are, and what will really make feel more fulfilled in the long run. Below are a few suggestions on where your money should go, so you don't welcome the new year feeling bad about living like a one-day millionaire:
Learn a new skill
You can apply for a certificate course, learn a new language, or even just participate in a new hobby or exercise. Aside from learning new things about yourself, you also get to expand your network and meet people with similar interests.
You'll never go wrong investing money in yourself. As the saying goes, "teach a man to fish and you feed him for a lifetime."
Start a small business
You don't need a huge capital to launch a succesful business, especially if your product or service is something you're passionate about.
If you're looking for proof, one example is the success story of former OFW Princess San Diego. With only P1,000 worth of capital in 2016, she created 25 tins of flavored leche flan and sold them for P150 each to friends and family. In less than a week, she earned more than triple her initial capital, and went on to make her first million by 2017. 
CONTINUE READING BELOW
Recommended Videos
Travel with your family and friends
In a study featured in Smart Parenting, researchers discovered that memories from family vacations can act as "happiness anchors" for kids when they grow up. "What's more, a quarter brought up these memories to get them through tough times."
"Reflecting on our happiest memories of joyful time spent together as a family can be extremely powerful in bringing relief and respite when faced with the darker times that life can bring," John McDonald, director of the Family Holiday Association, told the Huffington Post. 
Invest!
In these tough times, one way to make sure you remain financially stable and independent in the years to come is by diversifying your income. 
ADVERTISEMENT - CONTINUE READING BELOW
Instead of keeping your money in a savings account, you can opt for stocks, UITFs, mutual funds, or insurance. You can start small, and keep adding money from side jobs to grow your wealth over time.
Donate to a cause you believe in.
If you've been meaning to find a charity to volunteer for but never find the time, one way to help remotely is by sending financial support.
In an interview for this month's #FNLifePeg, social entrepreneur Lynn Pinugu says, "Caring doesn't mean liking someone's post, or putting a sad face when you see something in the news. Living in the Philippines, you don't have to go far to find causes you can support. There's just so many problems to address. 
"If you're a person who really cares about family, for example, why don't you try to understand the situation of children who are abandoned, or girls who are sold into slavery or prostitution. There are just so many things related to what you value, and it does require a commitment to act. And whether it's simple, like if you donate or talk about these things to help raise awareness, or you donate your time, everything helps."
ADVERTISEMENT - CONTINUE READING BELOW
Load More Stories