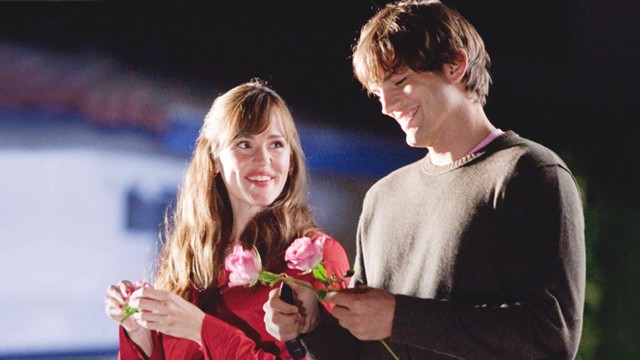 If you grew up in a traditional Pinoy home, chances are, you were expected to get married before the age of 30 – and your titas and titos have probably been trying to set you up with different guys for ages now. Don't let the pressure get to you, girl! A relationship (or marriage) isn't something that should be forced or rushed, which is why some women prefer to go on casual dates first.

Nowadays, some women are so focused on finding "The One" that they tend to forget that dating doesn't have to lead to a serious relationship right away. Instead of going on a first date hoping it'll be the first of many, just keep your mind (and heart) open! Here are reasons why you should try it:

1. It helps you discover things about yourself and what you want.
People tend to put their best foot forward when trying to impress a potential partner, so going on a date is a great way to guarantee that he'll be bringing his A-game. That could mean a great conversation with a quality guy where you can discuss anything under the sun: career, hobbies, life goals, etc. Even if he's not someone you can picture yourself committing to, a couple of dates with someone interesting is still a rewarding experiences. Casual dating also gives you more time to do the things you want to do for yourself while staying in the dating pool. If you've been single for a while and don't know where to start, dating coach Jeffrey Platts suggests to take things into your own hands instead of waiting for cupid to do his job. 

"Take a risk and put up a profile on Tinder, Match.com, hire a dating coach, or try out a speed dating event. You have nothing to lose and possibly love to gain." He also adds that you have to be ready with a strategy, "Lead your day-to-day life in a way where you're enjoying yourself, surrounding yourself with and meeting the kinds of singles you want to meet so that you're not always 'on the hunt.' Then you won't have that desperate vibe of being at a venue only to meet your next date."

2. You get to practice your communication skills
…especially with all those first dates! Casual dating can help you be more outspoken since you have to adapt to each individual you go out with. Being able to communicate properly is essential in any relationship, so use this opportunity to hone your conversation skills. Let your friends set you up with their friends! Behavioral scientist Christie Hartman, Ph.D says meeting a guy through a friend is so much better since "there's a familiarity and comfort that goes with that." She also adds that "a friend setting you up means the guy is 'vetted' to some extent."

3. It's not that complicated.
Unlike being fully committed to someone wherein you have to check in with your beau every now and then, casual dating is a lot less complex. Usually, those people who are single and happily dating follow one rule: No strings attached. Thus, unless you want to take it to the next level, remember to be honest about your real intentions so nobody ends up heartbroken. Plus, it allows you to explore the dating pool again without getting invested too quickly.

4. You see guys in a different light
...hence broadening your perception of Mr. Right. The more people you meet, the more you realize that there are men out there who may not be your type but can actually be interesting and attractive. If you've just gotten out of a long-term relationship, it's possible that your idea of "the perfect guy" may not be clear anymore, so don't be afraid to go out with someone who isn't your type!
ADVERTISEMENT - CONTINUE READING BELOW
Load More Stories