I think of you now at 1:17 AM and I couldn't seem to put myself to sleep after two tablets of anti-histamine and being sleep deprived for the last four days.

I thought of you when I was on a plane to Macau for a vacation. It was my first trip abroad. It was three years ago when you gave me a keychain of the ruins of St. Paul when you visited. You knew I had a penchant for old churches, and maybe the stories behind them. I was on the plane and I wanted to get more comfortable in my seat.

I let out a sigh and I wondered how you were and what you were doing right at that moment. At that point I was just staring at the clouds beneath in a daze.

It has been a year since our closure, we had that talk and I haven't seen or heard from you since then. In my head and during that time I knew I was doing the right thing–letting you go.

That night I wanted to tell you a lot of things, I was angry and at the same time I was afraid of losing you. I was angry because you broke my heart and that was painful. But I was also afraid to lose a good friend who knew me, my fears, frustrations and the things that made me smile.

Nevertheless, I took the courage and risk of telling you how I actually felt knowing that it would end our friendship.

It was definitely good year, and so were the years of our friendship. We were both motivated and determined in our own right. We both had passion and drive for the things that we do and maybe that's the reason why we became friends.

When I came back from my vacation, I met up with a friend over dinner. She asked me how I was doing, I said that I was okay. Maybe I was a bit excited because I was able to recharge my batteries. She mentioned that she saw you with a girl.

For a moment I paused, I wasn't exactly shocked about the news but I felt a pang. I smiled and said that I was genuinely happy for you.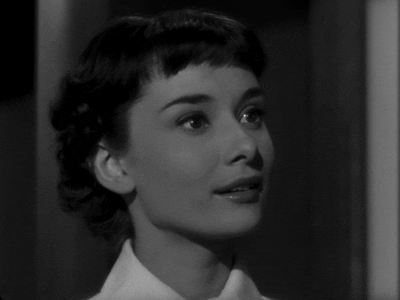 Now that I think about it, we couldn't blame it on timing or circumstances. Our timing could have been good, we were both starting anew and discovering. We couldn't play victim to circumstance either because we both made choices. But ultimately maybe it's because you were never really meant for me. And I don't blame you for that.

They say that endings leave a profound feeling of sadness and grief. We become hesitant to close a chapter in our lives more so if that person has brought much happiness in us. But we must move forward and believe that tomorrow the sun will shine on us again.

*Minor edits have been made by the Femalenetwork.com editors

Got a story to tell? Send us an email over at webmaster@femalenetwork.com with the subject My Story on Female Network and we might just feature it!

PHOTO: Pixabay; GIFs: Giphy
ADVERTISEMENT - CONTINUE READING BELOW
Load More Stories