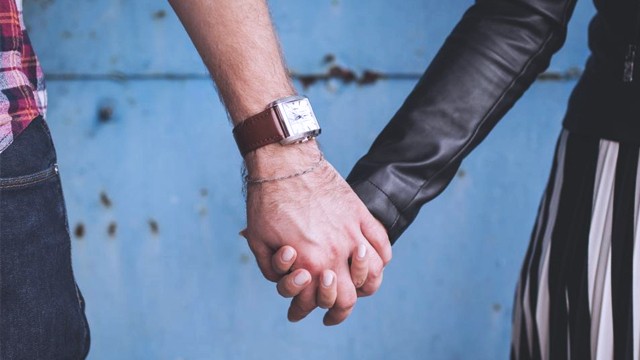 There are some relationships that nurture you and there are some that stop you from becoming the best person that you can be (professionally or otherwise). Here are a few instances your relationship might be a road block on your path to success:

1. When you can't make a decision on your own without his input.
Asking for your partner's opinion on things that matter are important, but if his decision seems way out of line and won't even reconsider what you have in mind, that could be a problem. You shouldn't let other people decide for yourself – you know what's best for you so don't let them be a hindrance to what you want to achieve.

2. You're being restricted from meeting other people.
Aside from the possible accusations of cheating, meeting other people only means less time with him; it's selfish and immature. Couples in healthy relationship have to understand that time away from each other can actually help them build their own identities and be a better person.

"People benefit from time to reflect on their new relationship and time engaged in activities they love to do by themselves," says social psychologist and associate professor at Loyola University Maryland, Theresa E. DiDonato Ph.D. "In walking the tight rope between the demands of one's work, family, and friends, and what the new relationship needs, engaging in self-care is equally important," she adds.
ADVERTISEMENT - CONTINUE READING BELOW
CONTINUE READING BELOW
Recommended Videos

3. He doesn't celebrate your success with you.
…and he might even make you feel guilty for excelling too much. Some people just enjoy dwelling on other people's mistakes and setbacks so if your man is being grumpy about that recent promotion you got, it says a lot about him and his insecurities. A happy and mature relationship allows you to grow together – not pull each other down when one is a step ahead when it comes to their hopes and dreams.

4. He doesn't care about your goals.
…or worse, he never supports your dreams. A good partner should push you to be the best that you can be instead of nitpicking your flaws and imperfections. Relationship counsellor Dawn Michael, Ph.D. says no man should make you doubt yourself, "If you find they're not taking you seriously, then take the steps toward making that goal become a reality. They can come along for the ride or exit stage left."

5. Being content with what you have makes you complacent.
While having a steady job, a happy relationship, and the perfect family can all be satisfying, being too content with what you have may cause you to stop striving for the best. Most people are comfortable with what they have that they forget they can always exceed the expectations they've set for themselves.

6. When you're accused of "changing" into a different person when you're simply maturing.
Let's say you loved partying together when you were younger but now, you're too busy to go out on weeknights – that shouldn't bother him, he should be proud of you. (As long as you still have enough time together, of course.) But if he sees it as a bad thing, then he probably doesn't want you to mature and grow as a partner. Remember to always consider your goals as a couple and how you want to reach them instead of ignoring the red flags you see.
ADVERTISEMENT - CONTINUE READING BELOW
Comments
Load More Stories