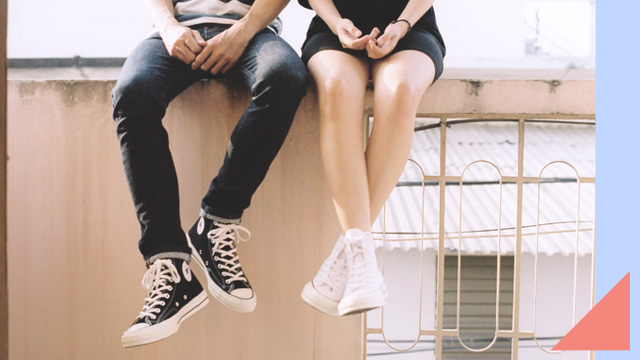 Valentine's Day is all about celebrating love, but it seems that it's not always the case. Statistics based on Facebook data have revealed that couples are more likely to break up during Valentine season, and most especially before the 14th (Chirstmas also shows a breakup spike). A feature on Huffington Post notes that there's already a term for it—"valentighting," which was coined by Metro UK writer Ellen Scott in 2019, and defined as "the heartbreaking act of dumping someone right before Valentine's day, because you're too tight to get them a gift, write a card, or make any kind of fuss."
ADVERTISEMENT - CONTINUE READING BELOW
This brings us to why Valentine's Day can be a huge issue in relationships. Clinical psychologist Dr. Jonather Fader, Ph.D. explains on Psychology Today that there are three reasons why February 14 can cause couples—especially those that aren't in sync with each other—to fight, or worse, break up:
1. Expectations
For some, Valentine's Day is a time to expect nothing less from their partners so that they can show everyone that they're in a very "happy" relationship. These are often through romantic dinners, huge bouquets, boxes of chocolates, gigantic plushies, and the like. The thing with expectations, however, is that setting them too high often ends up in disappointment. In fact, "couples who enter relationships with positive expectations are more likely to face later disappointment and relationship dysfunction than couples who enter with more realistic expectations."
2. Comparisons
Another reason why expectations of grand gestures can hurt relationships is because one party may inadvertently compare her partner's romantic expressions to that of others'. Just think about it—how many people post their dates and gifts online? There will be those who will feel dissatisfied about their own relationships after seeing seemingly "better" ones, whether or not it's valid.
3. Magnification
When a relationship is already rocky, Valentine's Day may just deepen the cracks and highlight shortcomings. "The pressure may just intensify negative feelings in an already dysfunctional relationship," writes Dr. Fader.
How to survive Valentine's Day
When you think about it, these can only affect couples who are unsure of themselves, each other, and their commitment as a whole. The key is trusting what you have and celebrating your love and appreciation for each other every single day, and not just on Valentine's Day. As Dr. Fader says, "bottling up all of our love for one special day doesn't allow us to practice the daily things, like gratitude and affirmations, that make relationships thrive."
You don't have to be together 24/7 (you both need space to grow into your own persons, after all), but showing your love and being attentive to your partner's displays of affection, no matter how small, is always 100 times better than any Valentine bouquet.
ADVERTISEMENT - CONTINUE READING BELOW
Load More Stories