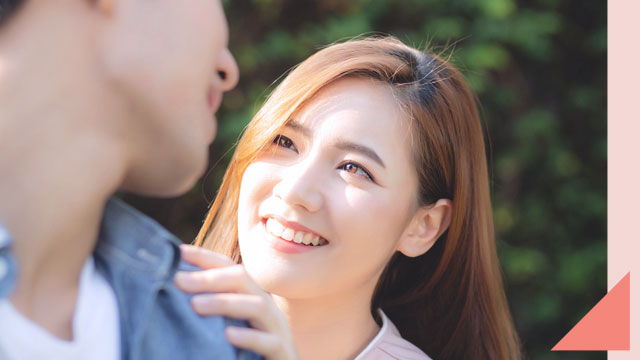 Being in love is a joyous journey, but it's not always smooth sailing. There are times when you and your partner won't see eye to eye and get angry or frustrated at each other.
When you're upset with your partner, it's easy to treat them unfairly. However, experts say it is during these times of frustration and anger when it's all the more important to be kind to your spouse.
ADVERTISEMENT - CONTINUE READING BELOW
Why is kindness so vital in strengthening a relationship? Here are a few reasons why you should never forget to treat your partner with kindness — even when it's easier not to.
CONTINUE READING BELOW
Recommended Videos
1. Kindness can keep you together.
Plenty of evidence shows that kindness helps keep couples together. The Atlantic writes that, according to research, kindness "is the most important predictor of satisfaction and stability in a marriage. Kindness makes each partner feel cared for, understood, and validated — feel loved."
One study that backs this up was conducted by Drs. John and Julie Gottman, who looked into what makes relationships work. One thing they found w
"Kindness doesn't mean that we don't express our anger, but the kindness informs how we choose to express the anger. You can throw spears at your partner. Or you can explain why you're hurt and angry, and that's the kinder path," said Dr. Julie.
ADVERTISEMENT - CONTINUE READING BELOW
2. Kindness can build trust.
According to one survey of 400,000 single people, kindness the number one trait people look for in considering a long-term relationship, even outranking factors like money, sex, and connection. Why? Because being kind can help your partner feel more secure.
Relationship therapist Aimee Hartstein, LCSW explains to Bustle, "Knowing and observing your partner's kindness with others in their lives is what makes you feel safe and like you can trust them.
"This doesn't mean that you are never going to fight or never be angry with each other. But it means that you can trust that you are in a safe environment where your partner is not likely to 'hit below the belt' and say things that are ultimately unacceptable and tough to recover from."
3. Being kind will help get your needs met.
Being kind is all about practicing "mindful and considerate behavior throughout your relationship," as psychotherapist Sanaa Hyder, M.S.Ed. writes on The Gottman Institute. When you are kind, you take the time to be aware of your partner's needs and do your best to address them, which can then deepen your relationship and encourage them to also be more mindful of your needs.
ADVERTISEMENT - CONTINUE READING BELOW
"Ultimately, kindness serves your expression of difficult emotions by offering your partner the capacity to really hear you," Hyder explains. "Even if you are angry, in order to approach your partner effectively you must be kind. If you've paved the way for your partner to be open to you, they are more likely to hear your frustration and respond with compassion. Kindness gets your needs met."
Comments
Load More Stories