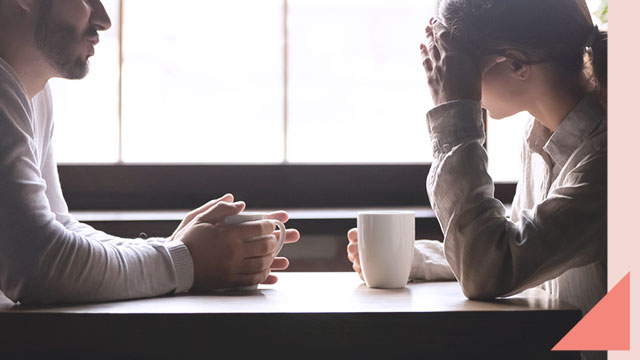 You and your husband may have a wonderful, loving relationship, but there will be times when he does something and you'd think, "Oh, he should not have done that." You might let it slide once and not tell it to his face, but did you know that dwelling on these kinds of thoughts can slowly affect your relationship without you knowing it?
ADVERTISEMENT - CONTINUE READING BELOW
Four kinds of toxic thoughts
These are called toxic thoughts. In his column for Psychology Today, Dr. Jeffrey Bernstein, a psychologist that specializes in adolescent, couples, and family therapy, says these negative and detrimental ideas are often the "silent killers" of intimate relationships.
Here are some examples:
1. You see your partner as either always doing the wrong thing, or never doing the right thing.
"He never helps around the house," or "He always leaves me for his friends," or "He never listens," are a few examples of this toxic thought.
2. You exaggerate your partner's negative actions.
"He quit his job without telling me. Now we are definitely going into debt and my kids will starve!"
3. You assume that your partner "should" already know what you need, so he "should" also meet those needs.
 "You should know that I'm always tired after work, so you should help me relieve my stress when I come home."
4. You forget about your partner's positive qualities, and then blame them for your relationship issues.
"You are so lazy!" or "My life sucks because of you!"
There might be some truth in these types of toxic thoughts (and it's why you thought of them in the first place), but when you are overwhelmed with negativity, you tend to exaggerate and be overly critical that it starts to drain the love and joy out of your relationships.
How toxic thoughts affect relationships
According to Dr. Bernstein, three things happen when individuals dwell too much on negative thoughts: distraction, distance, and disconnection.
Distraction happens when you and your partner become too preoccupied with these negative thoughts. It might make you feel that your love for each other has lost its intensity.
Distance occurs when the toxic thoughts wedge itself between you and your husband. Because you are overwhelmed with these thoughts, you also start thinking in terms of "me," "I," or "You," rather than "We." When this happens, you might not enjoy your partner's company as well. This can also lead to feelings of isolation and loneliness.
ADVERTISEMENT - CONTINUE READING BELOW
The last stage is disconnection, and it happens when partners no longer feel like a couple. It's when one of them will have serious thoughts of letting the other go, and it's important that their issues be addressed before they get to this stage.
How to overcome toxic thoughts
It may be hard now that you are overwhelmed with emotions, but you can focus on your partner's positive qualities and behaviors to overcome these toxic thoughts. Think of the reason why you chose them to be your partner for life. Sometimes, we just need a little reminder of the good times to overcome the bad.
According to Dr. Bernstein, "Happy, satisfied couples that do not get bogged down in toxic thoughts have a better, more realistic, and healthy way of thinking about each other. It is this way of thinking that enables such couples to improve communication, solve problems, and enhance romance."
ADVERTISEMENT - CONTINUE READING BELOW
Load More Stories