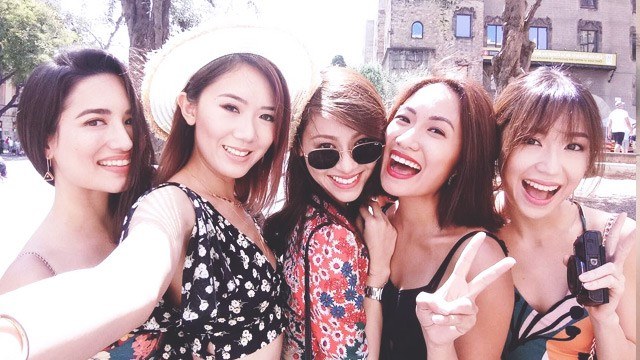 On a scale of one to "I can't keep up," how many groups in Messenger are you part of? Don't even bother answering because we're pretty sure that whether it's five or 15, you know these struggles just the same:
1. You often send your messages to the incorrect group.
You've been wondering why no one's reacting to the supposedly dank meme you sent, only to find out that you sent it to the incorrect group. Same goes with screenshots and inside jokes! Because of this, you...
ADVERTISEMENT - CONTINUE READING BELOW
2. ...Make sure you change the profile pictures, colors, and default stickers of every group.
The goal is to make the look and feel of each group on Messenger as different as the others.
3. Your notifications go wild.
Once you go online after being offline for a while, your notifications go cray to the point that the Messenger alert sounds more like a ring instead of a pop/ding sound. The chat heads are a different story too—imagine all those popping one after the other while scrolling through your feed!
4. It's hard to keep up with the messages...
...especially when everyone's online! In an effort to read all the messages on all the groups, you end up "seenzoning" all the threads and not leaving a reply.
5. You forget to reply.
Reading or back-reading all the messages from three or more entirely different groups on Messenger can be such a chore that you end up having no energy to send a reply!
6. You sometimes send the same messages to the same group.
This happens mostly when you see a post or meme so funny, you just have to share it with your group. But the thing is, it's the same group who posted (or where you posted) the same content! #fail
7. Other times, you don't send the messages intended for a particular group.
You insist you already sent the message, whether it's a file or some pictures, even when you in fact sent it to a different group.
8. Sometimes, you're no longer sure of who the members of the group are.
This mostly happens when you belong to a big group and you create sub-groups. Or sometimes, you just want to make a group for a few peopleÂwho will relate to the stuff you'll be sending. Because of this, you end up confused on who the members of a particular group are.
ADVERTISEMENT - CONTINUE READING BELOW
What else can you add to the list?
This story originally appeared on Candymag.com.
* Minor edits have been made by the Femalenetwork.com editors.
Load More Stories