Having you reach out to me so unexpectedly reminded me of how you were before. You would always just pop out of nowhere and surprise me. However, as we both know, the timing wasn't quite right when we met.
You were trying to get over a hopeless crush while I was pining for a lost love. Fate intervened and we found comfort in each other's arms. It was purely platonic at first. Our pain became the foundation of our friendship and from there it blossomed. You shared your secrets and I told you mine. I found a great confidant in you.
ADVERTISEMENT - CONTINUE READING BELOW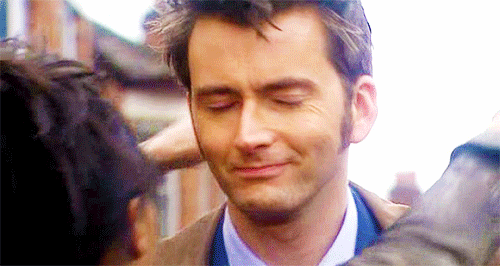 You never seemed to judge me, even after everything that I've told you. You were always there to brighten up my day or to bring a smile to my face. I'm not sure how it happened but you slowly seemed to change-you became sweeter and started going out of your way to make sure I was okay.

What we had then blossomed into something deeper and my gloomy world turned bright and sunny with you by my side. It became less about him and more about us. I know it wasn't right to depend on you to make up for the loneliness, but I just couldn't help it. I soon made myself believe that I was over him because of you. Eventually I stopped crying over him but I guess subconsciously I still kept him at the back of my mind.

You became my confidant for a long time, and I started to notice that you were already a part of my daily life. Later on, I found myself looking forward to being with you. And one day, you blurted out the three words that changed both our lives in an instant. At first I was hesitant but you were patient.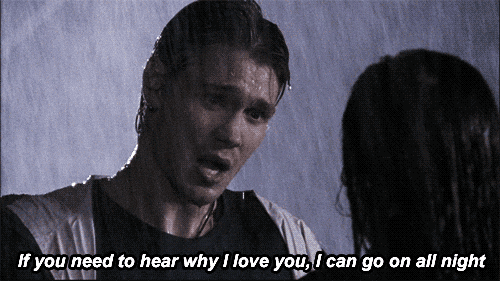 I didn't want to think that I was a rebound and I didn't feel that you were mine. When I reciprocated your feelings, we were both happy and I really thought I was over him. While we were together, I would still fall back into obssessing over him but you were so patient. You would pick me up and comfort me. There were times when you thought it was just my normal bouts of frustrations and that I was over him but deep down, I knew better.

I felt guilty but I didn't want to admit it. We lasted longer than he and I did. But there were times while you and I were together where I would think of him and it still hurt.

My family was very supportive of our relationship–a total opposite of what he and I had. We had some fights, mostly because I was so stubborn and would usually argue with you about trivial things. But yet again, you were still so patient and understanding.

There is so much I want to say to you. I miss the walks in the park, having pizza and wine under the stars, all the jazz songs and playing music with you. But most of all, I miss having you as my confidant.
ADVERTISEMENT - CONTINUE READING BELOW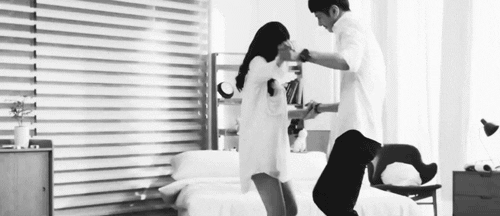 While you have a confidant of your own now, and I have mine, your message still made me feel nostalgic. Don't get me wrong, I wouldn't trade what I have now for anything. It's just that you sending that message reminded me of some things I thought I had already forgotten over the years.

I love you and I always will, but even the mention of love makes me wonder if what we had really was love. Yes, there was something - something great and rare. But maybe we should have just remained friends. Regardless, I'm sure you are happy with her and I can see that she's good for you.
ADVERTISEMENT - CONTINUE READING BELOW
We may not find the answers to the questions we seek, but everything indeed happens for a reason. All I'm thankful for is that at least once in my life, I found a fleeting you.

*Minor edits have been made by the Femalenetwork.com editors

Got a story to tell? Send us an email over at webmaster@femalenetwork.com with the subject My Story on Female Network and we might just feature it!

Load More Stories