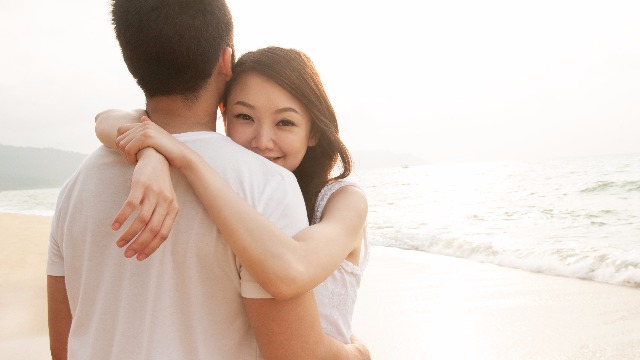 According to recent studies, on average, women find their life partners at the age of 25. If you're already past that age and no one in your circle is potentially The One, do not fret. As cliché as it sounds, some love stories happen unexpectedly, and no setup or dating app can top them. Who knows: While you're enjoying your successful single blessedness, you might just find your true love like these women did!

"I take the UV Express to and from work every day. During uwian, the lines are so long, and we usually wait for an hour or so. One time, a man in front of me started a conversation. I've been seeing him for a few months already while queuing, and it was just that night when we were on the same line. He asked the usual questions: What I do for work, where I live, what I do for fun, etc. We were talking until the UV Express arrived, and all throughout the ride. Before I got off, he asked if he could add me on Facebook. He was really interesting and quite the gentleman, so I confirmed his FB invite. We ended up chatting the whole night!

The next day, he saved a space on the line for me. And after frequent UV Express rides, Facebook chats, and phone calls, I said 'yes' to a date. Now, whenever a UV Express passes by, we can't stop laughing!" – Trixie, 27, writer

"I joined a Sunday bazaar in Maginhawa. It was my first time to sell my accessories. Matt looked at my stuff then bought some while saying, 'I don't have a GF so I can only buy stuff for my friends.' About 20 minutes later, he sent me a message through my brand's FB page saying he liked my work, and that he has a place where I can do a pop-up for a week with no charge. I said 'That's great!' but didn't bother with it.

Two months later, we saw each other again at a bazaar. The whole week I was there, he would share sandwiches with me during lunch, check up on me and my sales, and ask if I was okay and comfortable. We'd have drinks after work, and we would chat every night. The rest is history, and we're celebrating our second anniversary in a couple of months!" – Cheska, 26, designer

"I'm an avid ride-sharing app user. One time, I booked a car and was sharing a ride with a man named Michael. I thought he was sitting at the front, but he was in the backseat when I opened the door. It was awkward at first because the driver was chatting with both of us, so we had to engage in the conversation. After a while, we realized that the driver has tuned out, and we were the only ones talking and laughing as if we're old friends. We shared rants about the EDSA traffic, our passions, and other things. He seemed nice and very mature. He asked for my number before we parted ways. Now, we're currently dating." – Ana, 28, entrepreneur

"I was out with my friends on a Friday night. I was the fifth wheel but I didn't mind. So while they were grooving on the dance floor, someone approached me and asked if I'd like another order of San Mig Light since my bottle was already empty. I said, 'Sure, why not.' So he bought me a bottle, sat beside me, and started some small talk.

I thought at first that he just wanted to make a move or something, so I was masungit and was in total control of the situation. He later asked if I wanted to go out for some fresh air. I obliged, and we drank while people-watching outside. I don't know if it's the buzz I got from San Mig Light or whatever, but sharing a bottle made our conversation more meaningful and authentic. I honestly never thought I'd meet anyone nice at a bar!" – Glenda, 26, artist



Want an unexpected love story of your own? With San Mig Light, you might just get your happily ever after. Follow San Mig Light on Facebook to learn more!
This article was created by Summit Storylabs in partnership with San Mig Light.