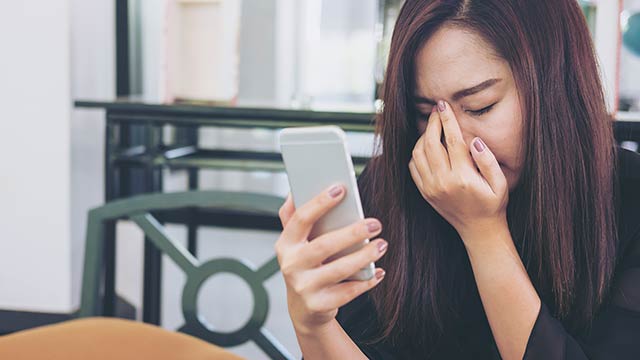 Maintaining your relationship may require a different approach during the extended enhanced community quarantine (ECQ) period. Since proximity and intimacy are significant aspects of any romantic relationship, this time may prove challenging for both you and your partner. Here are some tips to help you navigate this unique situation to hopefully make your relationship last and grow throughout the ECQ.
Explore new ways of showing affection.
Remember the concept of love languages? Words of affirmation, quality time, acts of service, physical touch, and gifts are the primary ways through which we show and receive affection. But because of the ECQ, some of us might need to tweak or totally change our expression and expectations.
Being open to all kinds of affection, even the ones that you or your partner never showed before, will save you both from feeling neglected during this time. Given this "new normal," trying something new in terms of showing affection may benefit your relationship.
Respect each other's space.
You may think that following the measures of social distancing is enough to afford each of you your privacy, but devoting time to one's self is an important factor for a relationship to thrive. Knowing when and how to give them space may be pretty tricky, but recognizing that it's an actual necessity is already half the battle won.
When your partner takes a while to reply or answer your call, it's easy to jump to conclusions with heightened emotions. This is where trust will come in handy, as you respect the fact that you both need space to grow. 
Communication is always the key.
If there's one thing that must never change before, during, and after the ECQ, it's proper communication between you and your partner. Distance doesn't have to mean disconnection. Being open and honest with each other will help fortify your trust and will help you get through the proximity issue.
Remember that you and your partner are on the same team and that both of you will have to choose to work through your relationship, this being the golden rule for couples even before the ECQ. 
It may be great to have the option to isolate with your partner, but if this isn't possible, you shouldn't let distance cause your relationship to suffer. The same can be said for your banking needs. 
You can experience digital convenience that lets you access essential financial services while staying at home with the Maybank PH app. Pay your bills, check your balance, and transfer funds for free until the end of the extended ECQ. You can focus on more important things when you leave the rest to Maybank. 
Don't have a Maybank account? Open an iSave Account right through the Maybank PH app and get up to 4 percent interest rate per annum. Download it now from the Apple App Store or Google Play Store.
Follow Maybank Philippines on Facebook for more information. 
This article is sponsored by Maybank.