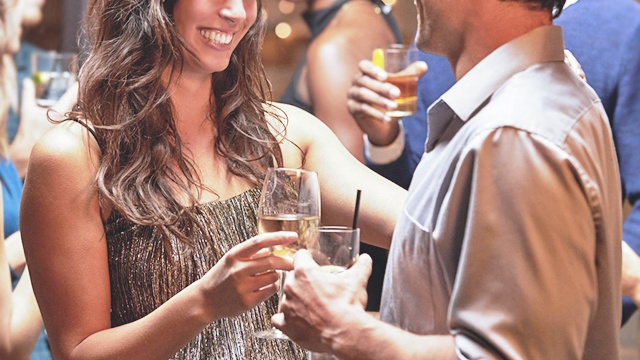 Being single is great. You get to do your own thing, you have no one to answer to when you want to travel alone, plus the money you earn from working hard is all yours. However, the thought of being in a relationship probably pops into your head once in a while, and just in case you're wondering how your cards look as you usher in the new lunar year, we've got good news – your chances for romance are pretty good.
ADVERTISEMENT - CONTINUE READING BELOW
Feng Shui expert Maritess Allen says that 2017 is a "peach blossom luck" year, which heightens the possibility finding new snuggle buddies.
"In terms of relationships, those who were born in the year of the Rat, the Dragon, and the Monkey… have great opportunities (in) love," explains Maritess in a feature on CNN Philippines. "Also the Tiger and the Ox. They seem to have [had] very difficult issues in 2016, so 2017 is a year of meeting new relationships for them."
For those already in long-term relationships and are planning to get married, this may be a good year to tie the knot. According to Feng Shui expert Princess Lim on the Philippine Star, the Year of the Fire Rooster is an auspicious year to get hitched especially for those born in the year of the Rat, Monkey, Dragon, and Horse. As long as there aren't any conflicts with your charts, good months include March, May, July, late September, November, and January 2018.
ADVERTISEMENT - CONTINUE READING BELOW
Recommended Videos
In another feature on Inquirer.net, Princess explains that couples who are thinking of starting a family may want to try for a baby this year, as those born under the Year of the Fire Rooster will receive both academic luck and benefactor luck. "Academic luck means the child will never have need for tutoring; they will be very smart kids will a quest of knowledge," she explains. Children with benefactor luck "will always have someone to support them."
While it's ultimately your decision whether or not to create new milestones in your life, there's really no harm in taking into account these time-old traditions and positive encouragements. Whatever happens, do what you think is right by you, and go with what makes you happy!
Load More Stories