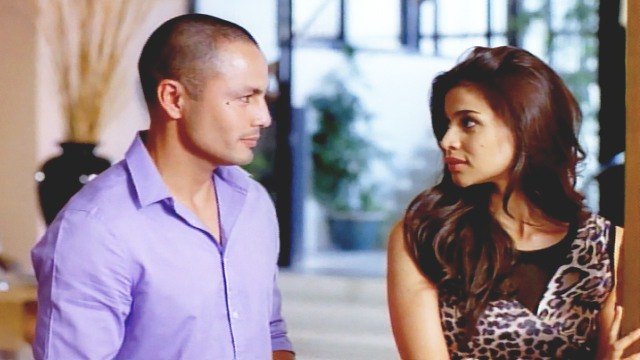 A committed relationship isn't defined by just sex, and affairs are no different. In her book, Affairs Don't Just Happen, counseling psychologist and certified Imago relationship therapist, Lissy Ann Puno explains the various types of infidelity:
'True love' affair
We could say that this man or woman is who we call, 'the one that got away.' "This is when the person feels that he has found his one perfect soul mate whom he was meant to love and be in a relationship with," Puno states in her book. "However, due to certain circumstances that did not allow them to meet or discover their compatibility earlier, they are now limited to having an affair," she adds.
ADVERTISEMENT - CONTINUE READING BELOW
According to her, it may or may not include sexual contact, but it involves something more valuable than what each person gets from their original partners. "They become one another's confidantes, available to each other in times of need and trials – without the pressure of the day-to-day responsibilities of husband and wife."  
Social media affair
It may start as a harmless habit of messaging with that one person who you think understands you and before you know it, you're in constant need and want of their attention.
"Because there is no face-to-face encounter, they feel free, safe, anonymous, and less shy or inhibited in expressing feelings," Puno explains. "Eventually, they start to believe in this online fantasy world," she adds.
Romantic affair
"Such an affair is filled with attention, compliments, dating escapades, gifts, romantic gestures, thoughtfulness and a you-and-me-against-the-world kind of attitude." Basically, it's all about getting validation through a fantasy of a perfect, romantic relationship.
CONTINUE READING BELOW
Recommended Videos
Although it gives you ultimate happiness and satisfaction, Puno says it's not something sustainable since it's very unrealistic. When you're in a relationship, you experience the good and the bad – and both people involved must show their willingness to mend whatever needs to be fixed.
'Band-aid' affair
Whether one is gonig through the loss of a family member, a devastating career change, or financial difficulties, "this type of affair usually starts during a crisis or a painful transition period for a spouse's life," says Puno.
And circumstances like these "can trigger such an affair as the newfound involvement gives a measure of support and understanding to the hurting party, and allows him to feel some hope and appreciation," she adds.
If you feel like your boyfriend, husband, or partner is not being completely loyal to you or you've already caught them in the act, know that there is a way to deal with it without damaging your relationship further more. To read on about the more types of infidelity, pick up a copy of Affairs Don't Just Happen, available at Powerbooks and National Bookstore.
ADVERTISEMENT - CONTINUE READING BELOW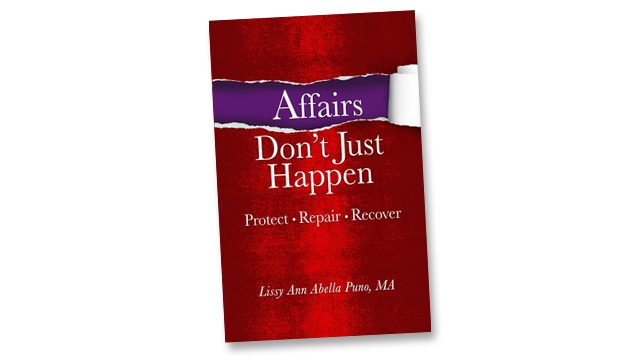 Lissy Ann Puno has a Master's degree in Counselling Psychology from Lesley University, U.S.A. She was appointed a Clinical Fellow in Psychology by Harvard University, trained at McLean Hospital. She also has 24 years of experience in the United States, Philippines, Thailand and Malaysia.
Load More Stories