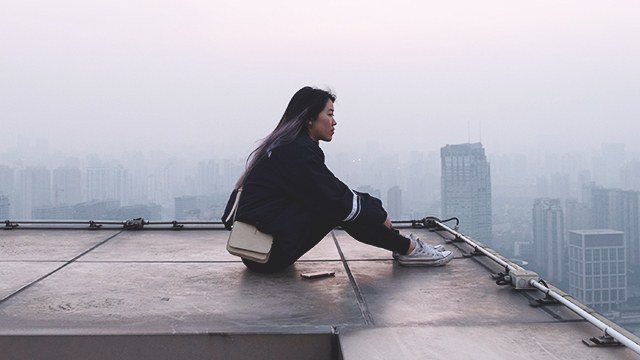 Feeling a surge of emotional hurt after ending a long-term relationship is not new to anyone who has experienced it – and a new study suggests that women suffer more pain post-breakup.
According to researchers from Binghamton University and University College London, "women tend to be more negatively affected by breakups, reporting higher levels of both physical and emotional pain." 
ADVERTISEMENT - CONTINUE READING BELOW
CONTINUE READING BELOW
Recommended Videos
They explain further that it all boils down to how we're all wired. "Put simply, women are evolved to invest far more in a relationship than men," says research associate at Binghamton University Craig Morris.  "A brief romantic encounter could lead to nine months of pregnancy followed by many years of lactation for an ancestral woman, while the man may have 'left the scene' literally minutes after the encounter, with no further biological investment.
He also adds that since women are choosier when it comes to picking a partner and invest more biologically, "the loss of a relationship with a high-quality mate 'hurts' more for a woman."
Although women feel lingering pain, they're said to fully recover more and emerge stronger compared to the opposite sex. "The man will likely feel the loss deeply and for a very long period of time as it 'sinks in' that he must 'start competing' all over again to replace what he has lost — or worse still, come to the realization that the loss is irreplaceable," Morris says.
ADVERTISEMENT - CONTINUE READING BELOW
If you're trying to move on from a painful breakup, then you'll definitely love these stories:
Dating Right After a Breakup Might Get in the Way of Moving On
Healing takes time, and while hurting your ex by trying to prove how quickly you've moved on from him might seem appealing, it's not worth the emotional damage you'll go through if you do things you're not ready for.
5 Tips on Befriending Your Ex and His New Girl 
One way of knowing you've already moved on from a past relationship is if you can honestly say you're happy for your old flame when he gets a new girlfriend.
7 Ways to Find Happiness Again After the Pain of Heartbreak
Yes, it's going to hurt like hell and you'll feel like you're never going to get out of that slump – but there are other sources of happiness out there; you just have to find them.
ADVERTISEMENT - CONTINUE READING BELOW
You're More Likely to Move On Faster After a Breakup If You're…
Everyone has different coping mechanisms, and it seems that the way you were brought up and wired can be a factor when it comes to recovering from a breakup.
Comments
Load More Stories