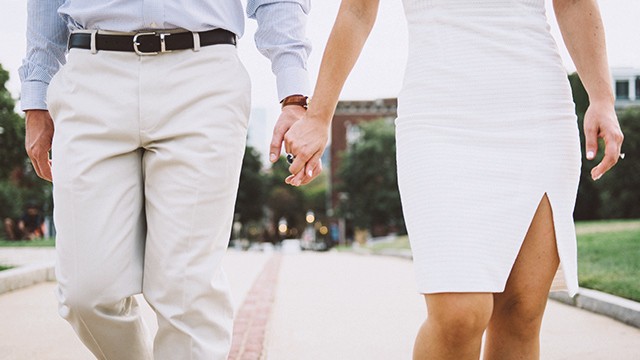 In what is now considered the most annoying finding about dating (according to us, at least), there is now scientific proof that men are not attracted to clever women.

Polish researchers had 500 participants do activities similar to speed-dating. Men and women had to rate their partner based on attractiveness and intelligence. If you're not familiar with speed-dating, it's when you speak to someone for a few minutes before the time is up, and you're on to the next person. It's sort of like a rotation. For this particular experiment, apart from rating each partner, the participants had to say "yes" or "no" to meeting up with that person again.

Obviously, women preferred the "handsome" men, but men they found unattractive weren't completely crossed off, either. If the man was smart, he still had a shot! However, the Warsaw School of Economics suggests that when women became too clever/smart/witty, men lost interest: "When it comes to the relative importance of attractiveness and intelligence, an increase in one attractiveness point is more likely to cause a man to tick "yes" than a corresponding increase in a woman's intelligence." And this is true for less attractive women, average-looking women, and extremely beautiful women. Disappointing.

We can't help but feel frustrated over this result because it reveals just how much work there is left to be done. There are still some men who are threatened by the idea of a woman who's just as—if not more—capable than they are.

Never settle, ladies. Find someone who recognizes your beauty and brains.

This article originally appeared on Cosmo.ph.

Minor edits have been made by the Femalenetwork.com editors.
ADVERTISEMENT - CONTINUE READING BELOW
Load More Stories