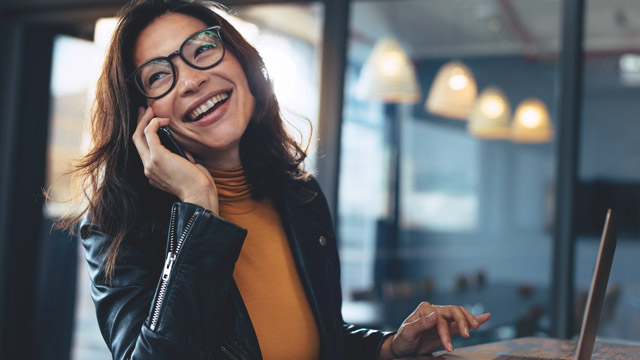 We've already established so many times in the past that being single can be just as fun (sometimes, even more so), than being with someone—and that no, living solo is not a blackhole of loneliness. As certified relationship coach Rosalind Sedacca says in a feature on Bustle: "I'd rather be single, in a comfortable relationship with myself, than trapped in a dysfunctional, toxic relationship with someone else.
"Being single gives me freedom so I don't waste time or energy on a relationship partner who doesn't value me and my attributes. I've given up drama and appreciate my life as it is now."
Interestingly, having a good relationship with yourself can actually help you maintain a good relationship with another person when the time comes. Being single has a lot to teach you about valuing a romantic connection, and here are just a few of them:
ADVERTISEMENT - CONTINUE READING BELOW
You find out what you really want from yourself, from other people, and from life.
Being single teaches you that there's just so many things you can do in your life that you don't have time to waste on those that you're not entirely sure about, so when you get into a relationship, you already know what you want out of it. Moreover, knowing what you want makes it easier for you know what to offer and what to expect from your S.O., and being on the same page is a pretty good way to start any romantic connection.
You realize your worth.
Aside from knowing what you want, you also know what you're worth, and you won't accept anything less. This doesn't make you a difficult woman—it only means that want your S.O. to value you as much as you do yourself. Knowing your own value can help you treat others with the same importance, after all.
You know that not losing yourself in another person is important.
There are sadly some women who, in the hopes of keeping their partners interested in them, totally change themselves and become carbon copies of significant others, liking what they like, claiming hobbies they never were interested in before as their own, and all together losing the personality they had before getting into a relationship. These are women who have yet to find and accept themselves as who they truly are, and they unknowingly melt into somebody else's persona thinking that it will keep them happy.
Being single for quite some time can help you realize that you're actually an okay person on your own. You'll realize that you have a very unique set of likes and dislikes that don't rely on the opinions of other people. Having solid confidence in yourself enables you to bring so much more to the table when you finally find the person you want to share that table with.
You understand that you're self-sufficient.
You know that running joke about being a strong and independent woman but wanting your S.O. to pick you up and drive you home? Well, you're admittedly that woman once in a while, but you're not the kind of person who feels bad when you need to commute on your own. You don't rely on your significant other to treat you like a queen, because during the time that you were single, you already learned that you are a queen, and one that's confident enough to pick up after herself.
It's also the same when it comes to finances—since being single teaches you how to provide for yourself, you have your own money, and you don't measure your date's value by who pays the bill. You find pride in being self-sufficient, and this is something that comes to you naturally when you've spent time on your own.
You value your own independence.
Being single teaches you the importance of solitude. Having time to yourself not only helps you clear your mind, but also allows you to reflect on what happened in your day, week, month, or year.  As psychology professor Ellyn Kaschak Ph.D. writes on Psychology Today, "Getting to know yourself is perhaps one of the most important acts of a conscious human being…What I mean to prescribe is real time alone to refresh and reflect, to answer to no one but oneself, to live the examined life." Attending to yourself in those quiet spaces can lead you to achieve happiness, and because you know its importance, you also value the independence—and the individuality—of the person you'll eventually start a relationship with.
ADVERTISEMENT - CONTINUE READING BELOW
Load More Stories