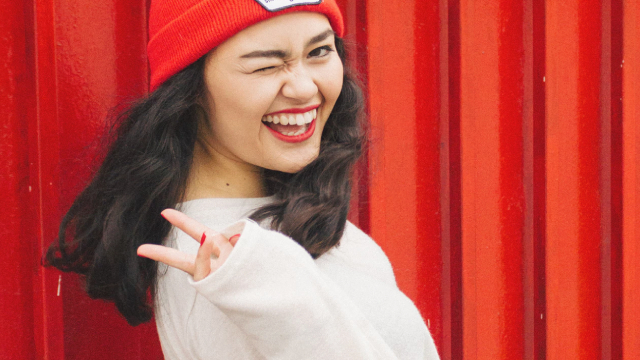 There are some old-fashioned people who believe that being single in your 30s is very worrisome, since according to them, you should already be married with kids. Of course, being the strong and independent Pinay that you are, that's not how you live your life--you're happily single and absolutely thriving! Not being tied down in your 30s can actually result in a lot of interesting opportunities and good vibes, so if you acknowledge yourself and know the kind of happy juju to look for, then you can actually be in a much better place than most.
ADVERTISEMENT - CONTINUE READING BELOW
In fact, an article on Psychology Today featuring the findings of Hebrew University sociologist Elyakim Kislev in his book Happy Singlehood: The Rising Acceptance and Celebration of Solo Living, lists several ways that single people are getting the better end of the deal than their tied down counterparts. Here are five that stood out:
1. Single people are much more social and enjoy the company of family and friends.
Previous studies, including that of Professor Kislev's, found that single people tend to keep in touch with their loved ones more than those who are married, as married couples in general "become more insular."
2. Single people often aspire for and attain higher education.
Second only to cohabitors, "always single" people pursue higher education more--probably because their time and money are not focused on building a family.
3. Single people actually get happier as they age.
Studies have shown that as people age, the more they realize that romantic relationships are not a requirement for happiness or satisfaction. 
ADVERTISEMENT - CONTINUE READING BELOW
Recommended Videos
4. Single people have healthier diets.
Interestingly, newlyweds are more prone to gaining weight than single people since they're pretty much comfortable with their tied-down status. Comfort quickly becomes complacency, however, and the lack of motivation to stay fit may lead to unhealthy repercussions.
5. Single people find more happiness in freedom and creativity.
Those who are unattached are more likely to deeply enjoy their independence. They like trying new things and are often more adventurous when it comes to exploring places beyond their comfort zone.
6. Single people enjoy their careers more.
This is especially true with jobs that are born out of passion--single people are more likely to find satisfaction in their successes and care a great deal about "work that is meaningful."
7. Single people are more optimistic than most.
They sure know how to find that elusive silver lining, and they find enjoyment and contentment in doing so.
ADVERTISEMENT - CONTINUE READING BELOW
Of course, there will always be exceptions to the rules: there will be married couples pursuing higher studies or fitness goals, as much as there will be single Pinays who will forever feel bitter about their non-existent romantic relationships. The key to happiness for both comes in loving oneself first. When you do, it won't really matter if you're enjoying your independence or if you've already got a ring on your finger--your well of happiness with tide you through anything life will throw at you.
Load More Stories