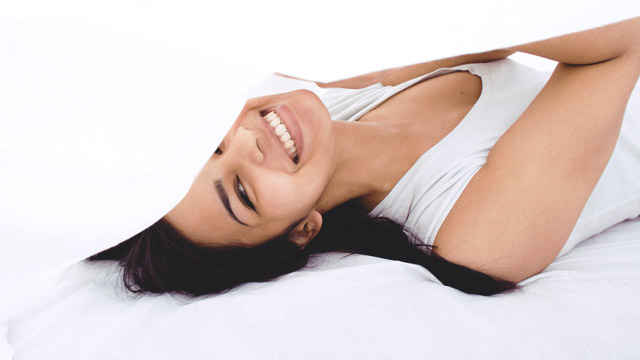 Still NBSB in your 30s? Or maybe you've been out of a relationship for quite some time. If you're wondering if you've gotten the short end of the stick, think again. Research shows that the experience of being unattached actually gets better with age.
The common belief is that having a partner to grow old with helps allay loneliness; however, people are finding that being in a romantic relationship is not a necessity in pursuing happiness, as a study published in The Journal of Gerentology: Series B notes. Based on data collected from people between ages 40 and 85 "recruited in 1996, 2002, 2008, and 2014," the authors concluded that single satisfaction improves with age.
ADVERTISEMENT - CONTINUE READING BELOW
While the research doesn't go so far as to give a specific reason why this happens, social psychologist and author Bella DePaulo Ph.D. shares one possibility from her book Singled Out:
"Financial freedom—women's, in particular—is high on the list of social changes that have empowered many single people. Although women are still paid less than men for comparable work, and far too many women and men live in poverty, there are currently sizable numbers of women who earn enough money on their own to support themselves, and maybe even some kids. They are no longer tethered to husbands for economic life support."
So, cheer up, single ladies! Not being with The One now (or ever) doesn't mean you're doomed to a life of hugot. Things are just about to get better, so if you want to jumpstart living your best life, here's what you can do:
Find your own truth.
A lot of times, it can be tempting to mirror the things you see on social media—people who seem to be living perfect lives in beaches and yachts, and who don't seem to be bothered by real-life adulting issues that you go through every day.
Don't try to fit into their shoes. Create your own story, and in the process, find out who you really are. Be true to your interests because really, by this time, you're done trying to prove yourself to others. When you follow your own truth and happiness, you'll realize that life is actually pretty good.
Take care of yourself the way you take care of others important to you.
You're probably guilty of putting others before yourself way too often, and while it's admirable, you shouldn't forget that you need the same amount of care that you give those around you, too. It's not selfish to love yourself, so you should never feel guilty about saying no to people when you feel like you should cancel plans or be a bit distant. You can't pour out of an empty cup.
ADVERTISEMENT - CONTINUE READING BELOW
Leave behind people who pull you down.
There are those who change for the worse, and there are those who are plain untrustworthy. These are the people who you treat as friends but disappoint and betray you in an irreparable way. When you find that you've misjudged a person and prove that your connection only makes things unfairly heavy for you, don't be shy to walk out. It's not panglalaglag—it's just lessening the negativity in your life.
Be open to possibilities.
Routines are great, but sometimes you have to take little risks and make little changes. Try something new—maybe sign up for an MMA class, invest in retail bonds, or try anything that you initially feel you can't do and actually do it. It doesn't need to be extravagant; what's important is that you're going out of your comfort zone. Who knows? By doing so, maybe you'll find the one that will make your heart flutter, or more importantly, maybe you'll create new and lasting friendships and you'll realize that hey, being alone doesn't have to be lonely at all.
ADVERTISEMENT - CONTINUE READING BELOW
Load More Stories