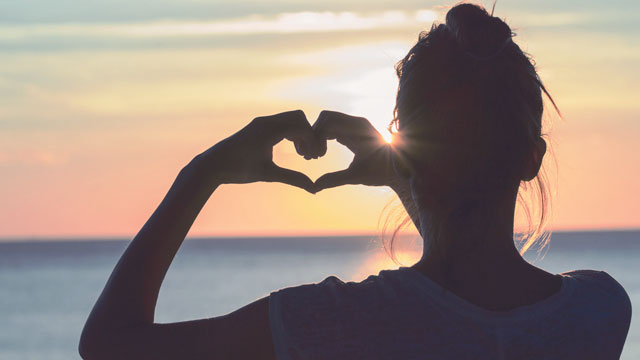 It's the 21st century, and a lot of people still think that women should be married by the time they hit the big 3-0. We understand how that perception can cause a lot of anxiety—What if I end up alone? What if I don't ever have kids? Do I even want kids?—but once you begin to understand that you are your own person and that your future is your decision, other people's opinions will seem to matter less.
ADVERTISEMENT - CONTINUE READING BELOW
So when you hear these negative things about going solo, do a hair flip and teach them a thing or two about self-love and confidence.
"Single ka? Sayang naman."
What's sayang about being happy on your own? It's not like your value depreciates when you're not seeing anyone special. You're doing okay: your life doesn't depend on your relationship status (or lack thereof).
"You'll grow old and lonely."
Everyone grows old, but being lonely isn't a certainty. Don't let other people predict your future for you; a lot of things can happen from between your 30s and your 60s, and there are so many places where you can find love and care even if it isn't from a significant other.
"Don't be so choosy."
You're not being choosy. You have standards when it comes to relationships, and that's fine. You shouldn't settle for the next person who comes along just because you're afraid of time running out. Here's a secret: life may be short, but that doesn't mean that you have to sell yourself short. Don't waste your time with someone you know isn't THE One. Just go on living your best life and let love eventually find you in one way or another.
"Paano ka magkakaanak?"
If you were take the pilosopo approach, it would be pretty graphic, but attitude aside, the decision whether or not to try to have kids rests solely on yourself. Your 30s isn't some signal that you have to get pregnant immediately. A lot of women have been wired to feel anxious and scared when they aren't close to having children at this age—but if you think of it, it actually comes from an archaic belief that women are only valuable for their uterus, which we all know is not the case. So it's okay to be single and not want to be pregnant. It's also okay to be single and pregnant. Don't let other people dictate your life, because as the video below suggests, having kids or not is your choice.
ADVERTISEMENT - CONTINUE READING BELOW
Remember that there's absolutely nothing wrong with you.
It's easy to think that the reason behind why you're still single in your 30s is because you aren't pretty or charming enough, or that you're past the age of being "marketable." This is farthest from the truth. There's really no telling what life has in store for you, but while you can't dictate when love will come along, what you can do is to keep on doing you. It sounds cheesy, but prioritizing yourself is the key to accepting that you are perfect the way you are, and it doesn't matter if you have someone or not. Trust yourself, and more importantly, love yourself wholly, and the rest will follow.
h/t: Bolde
Load More Stories