People deal with breakups differently, and when it comes to moving on, there are also several ways to finally get that closure you've been wanting ever since the split. If you're in a gray area right now, here are simple yet effective ways to move forward after a really bad breakup.
ADVERTISEMENT - CONTINUE READING BELOW
Go out for some quality time with your BFF
There's a chance you may have neglected your friends while you were in a relationship so now is the time to make bawi, girl! Take your best girl out for lunch or coffee and catch up with each other's lives.
Pack your bags and explore new places
Because sometimes, traveling is so much better than having a boyfriend since it is during this time that you get to rediscover who you really are. Stash your essentials in a chic yet sturdy duffle bag to get extra excited and maybe you can finally book that trip to Paris!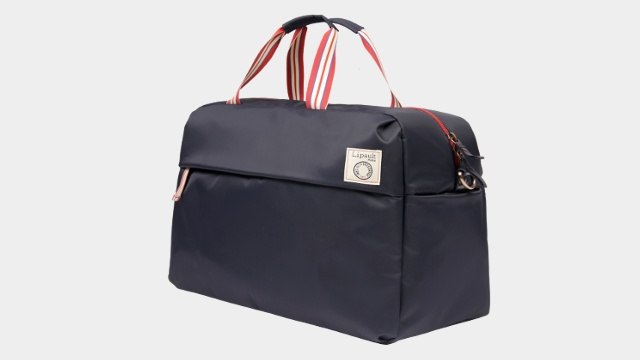 TRY: Lipault x Ines De La Fressange Duffle Bag, at Rustan's, SM, and Landmark department stores
Do something extreme; something you've never done before
Whether that's a sport you've always wanted to try or finally getting a tattoo that has some special significance to you, going out of your comfort zone will give you a sense of independence.
Try to meet new people
It may be difficult to even get out of bed just days after the breakup, but eventually, you'll have to pick yourself up and face the world. You don't have to look for new people to date right away, but there's no harm in expanding your circles and sharpening your social skills. If you're not comfortable to go out alone yet, you can ask a friend to tag along and simply choose a fun event like an exhibit opening, a workout class or a music gig!
ADVERTISEMENT - CONTINUE READING BELOW
Have a marathon of your favorite shows
…or better yet, binge-watch Korean dramas that'll boost your mood no matter what.
TRY: Tribe, the app's content slate currently includes Strong Woman Do Bong Soon, Uncontrollably Fond and Heard it Through the Grapevine.
Commit to a new workout!
Yes, exercise not only makes you fit, it also has positive effect on your wellbeing. So get moving and release those happy hormones! You can do this!
ADVERTISEMENT - CONTINUE READING BELOW
Load More Stories