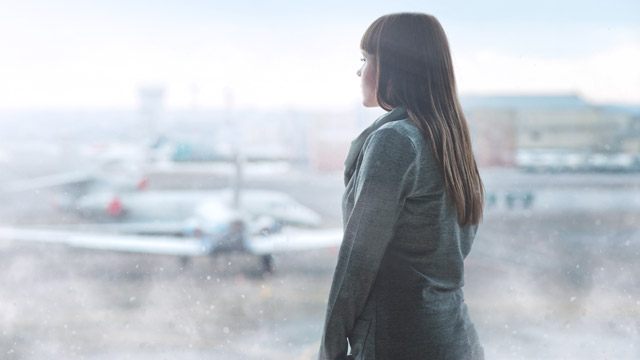 Another dating term has emerged, and it doesn't sound lovely at all. Ever heard of the term "cushioning"?
Cushioning refers to people's act of treating other people as "cushions," people they see as potential partners if their current relationships (official or otherwise) don't work out. It's kind of like a backup person whom you can be intimate or flirty if your "primary" relationship ends, or more likely, when you expect it to end.
ADVERTISEMENT - CONTINUE READING BELOW
CONTINUE READING BELOW
Recommended Videos
This can be done through certain forms of underserved special treatment, like text messages late at night or exclusive invites for hangout time. So if you think that you're being treated as a cushion or someone's backup plan, here are some signs to help you decide to just cut off that line of communication with that person who sees you as his standby girl.
1. He always insist on his own terms.
It's always the same cycle that goes with being with him. Whenever you ask him to define what you have or acknowledge your non-relationship official, he tells you the same thing: "I don't know." "I'm not yet ready." "You're special to me."
You end up wondering what scares him because you've been playing girlfriend for him for a while already—looking out for him or making sure he's alright. In the end, he tells you or asks you to just wait... and you end up feeling helpless because you've been in it for a while and you've invested so much in what you both have already. Sayang naman.
ADVERTISEMENT - CONTINUE READING BELOW
2. He doesn't like planning things with you.
Another thing that scares him? The future. Most of your dates are spontaneous because he knows you're always there, available for him. When you ask them to be with you for a particular date so your friends can meet him, he's just never there and what you get is another excuse to postpone your plans.
3. He doesn't stand by his words
He tells you he's going to be there for you when you need him, but whenever you do feel the need for a hand to hold or a shoulder to lean on, he's never there. The worst part? You feel you can't get mad at him since technically, you're not together.
At this point in your life, you know deep down that you don't have time for games--it's either a yes or a no, and then you move on. If you feel that somehow you're being short-changed in a relationship, or you're actually in a non-relationship, don't hesitate to step away. Know your worth and keep your standards high. You don't deserve to be someone's cushion or someone's backup plan; you should be the plan and you should be the destination.
ADVERTISEMENT - CONTINUE READING BELOW
This story originally appeared on Candymag.com
*Minor edits have been made by FemaleNetwork.com editors.
Comments
Load More Stories